AZAR ~ Chorus of Woes 7" EP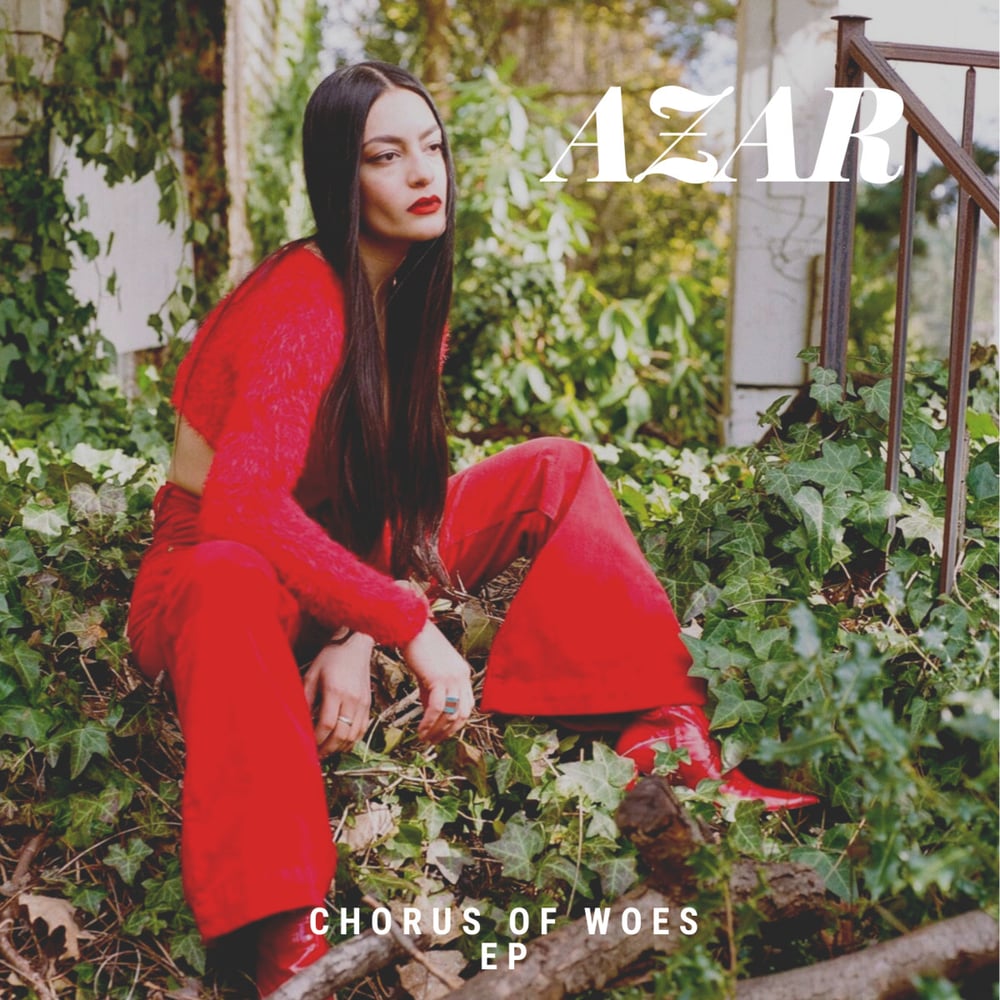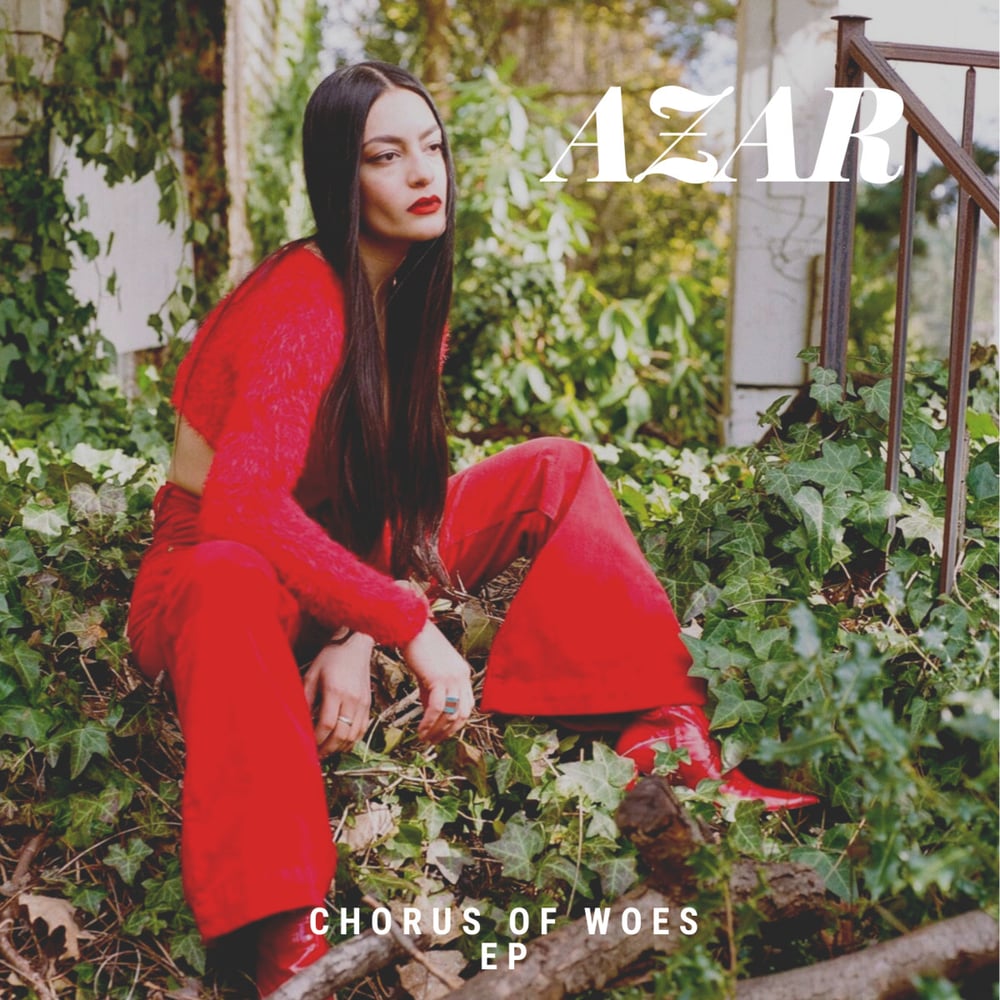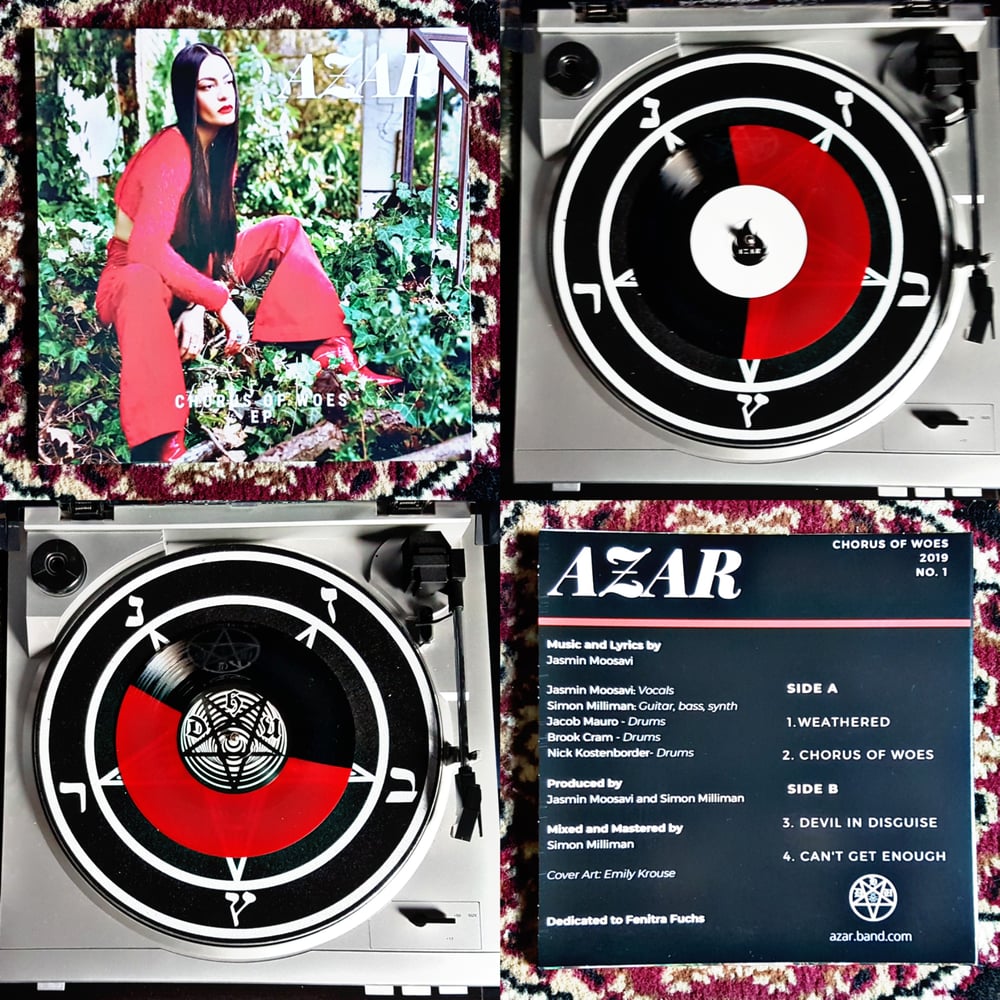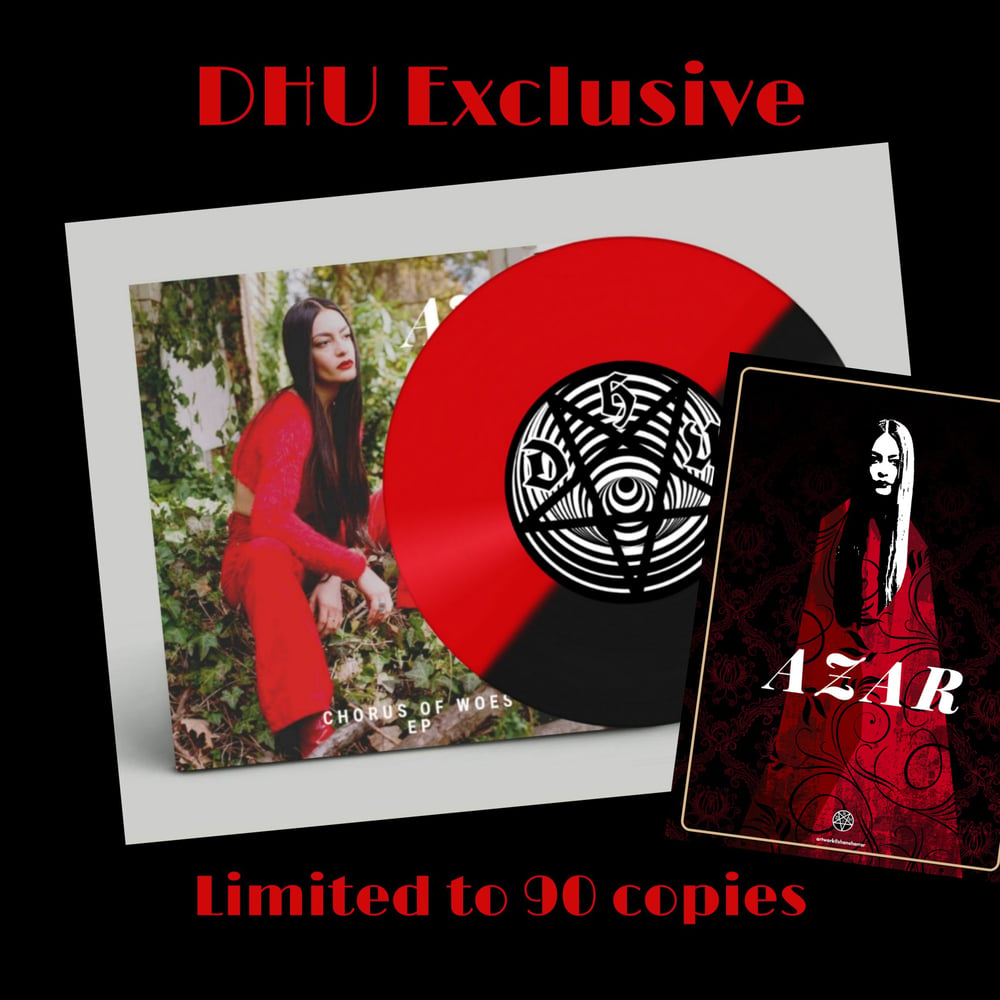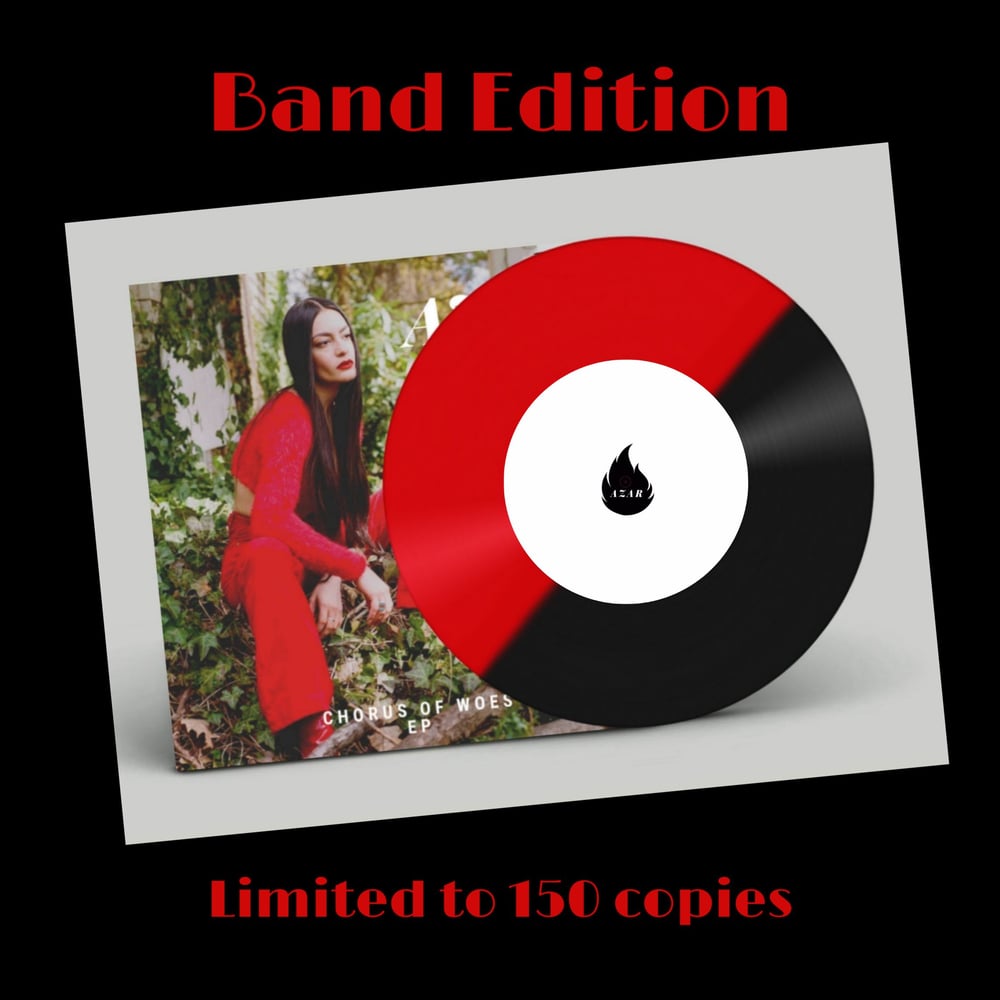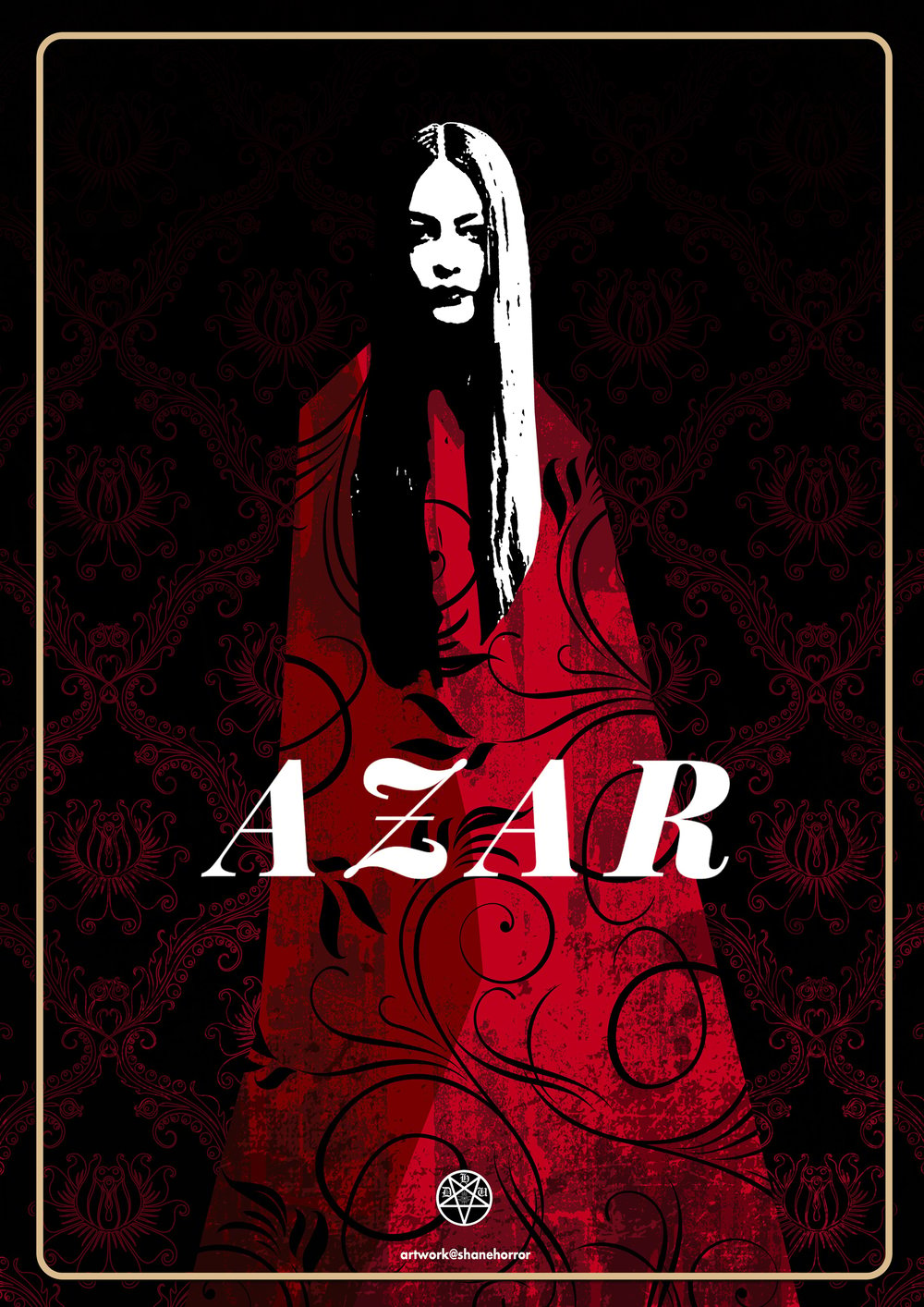 OFFICIAL RELEASE DATE MARCH 13TH 2020
US and CANADA customers can go here to save on shipping: azarband.bandcamp.com
DHU Exclusive
Limited to 90 copies
Single sleeve w/ 3mm spine
Black flood inside
Black innersleeve
A4 poster w/ art by Shane Horror
Housed in a PVC sleeve
Comes on Half Black/Half Red 7" vinyl
Band Edition
Limited to 150 copies
Single sleeve w/ 3mm spine
Black flood inside
Black innersleeve
Housed in a PVC sleeve
Comes on Half Black/Half Red 7" vinyl
Side A:
A1. Weathered
A2. Chorus of Woes
Side B:
B1. Devil in Disguise
B2. Can't Get Enough
Music & Lyrics Composed by Jasmin Moosavi
Mixed & Mastered by Simon Milliman
Produced by Jasmin Moosavi & Simon Milliman
Cover Photo by Emily Krouse
Cover Design & Layout by Jasmin Moosavi
Jasmin Moosavi: Vocals
Simon Milliman: Guitars, Bass, & Synth
Nick Kostenborder: Drums & Percussion
Jacob Mauro: Drums & Percussion
Brook Cram: Drums & Percussion
DISCLAIMER: DHU RECORDS SHIPS VINYL OUTSIDE OF THE JACKET EXCLUSIVELY TO PREVENT SEAM SPLITS OR ANY OTHER KIND OF DAMAGE TO MAKE SURE YOUR ORDER ARRIVES SAFELY. ALL ORDERS ARE SECURELY PACKED, HOWEVER, DHU RECORDS CANNOT BE HELD ACCOUNTABLE FOR HOW THE MAILMEN AND WOMEN TREAT YOUR PACKAGE.