Brume // Witch Ripper Split MMXIX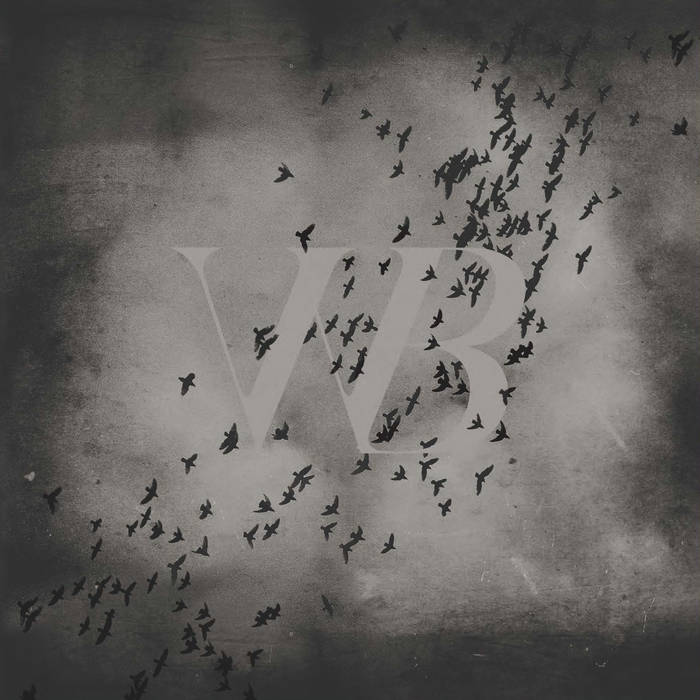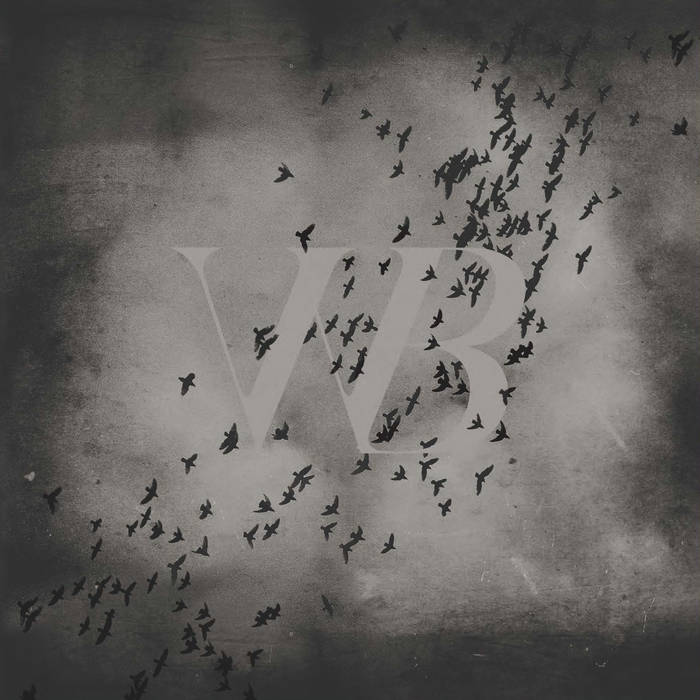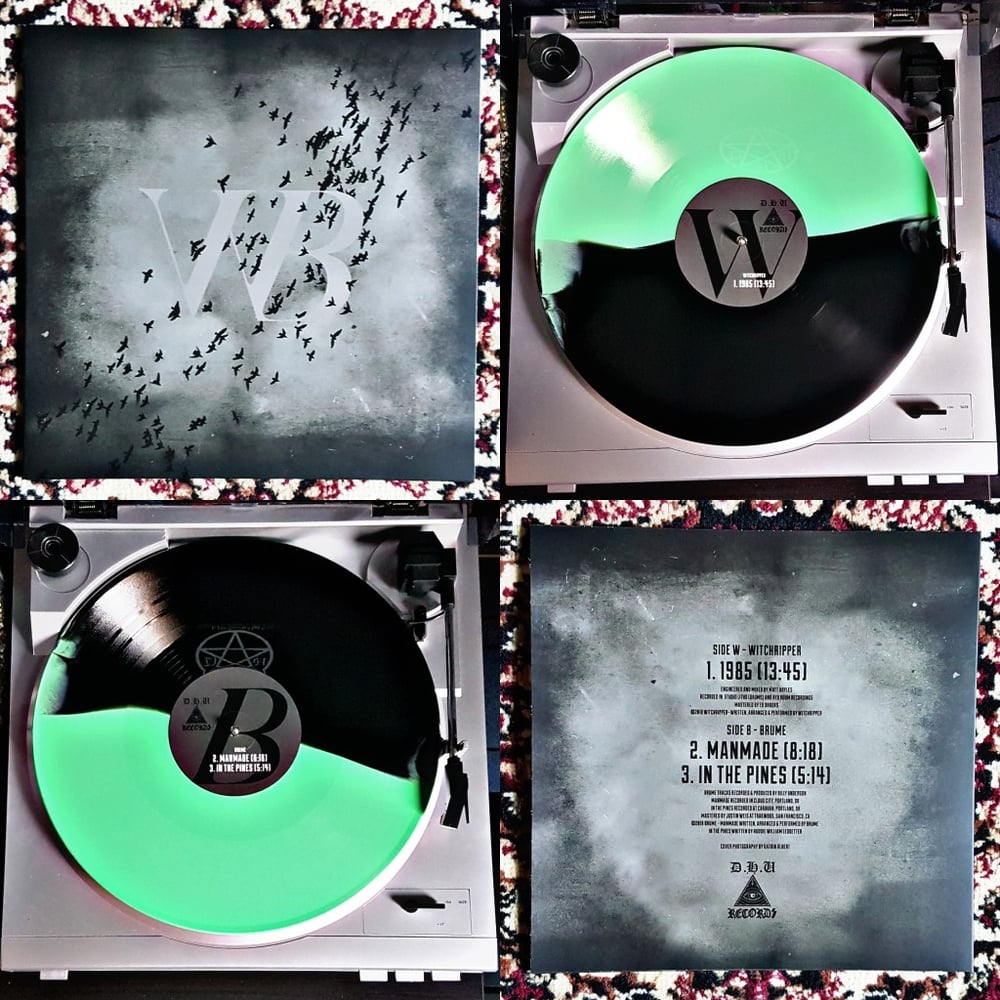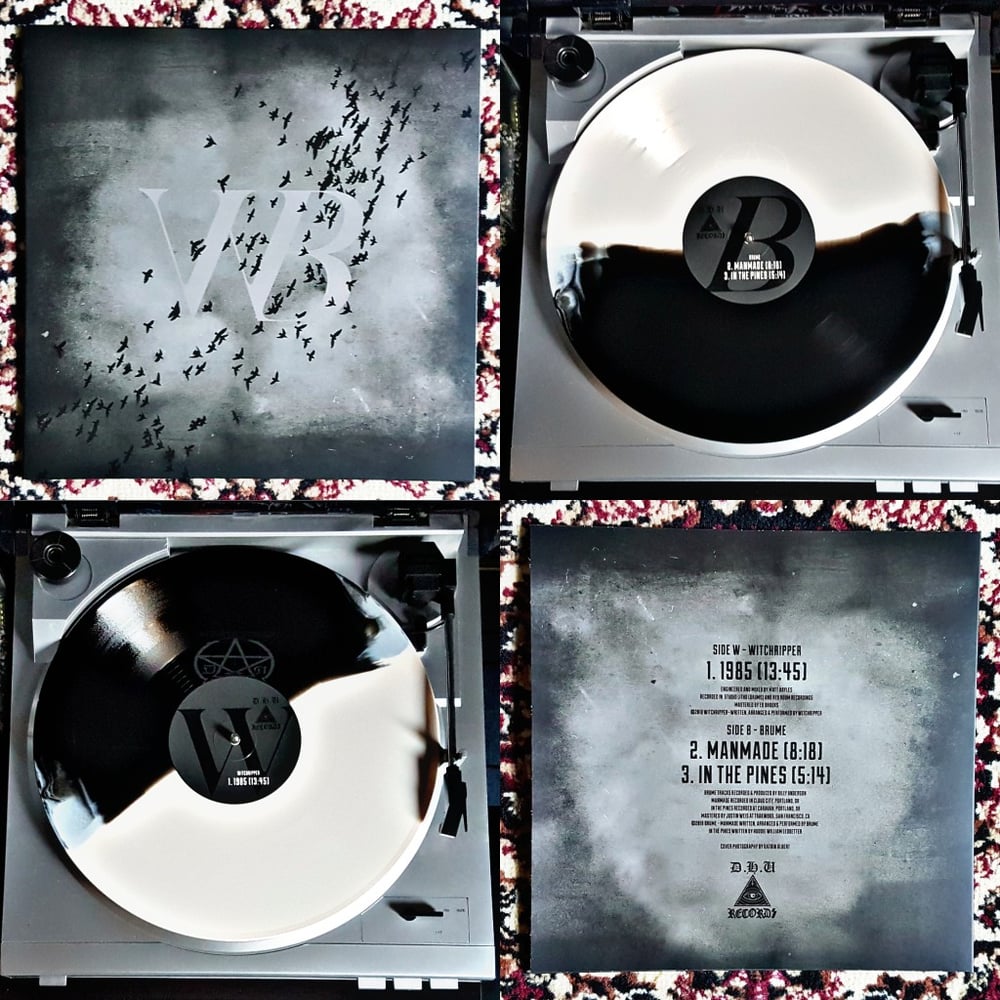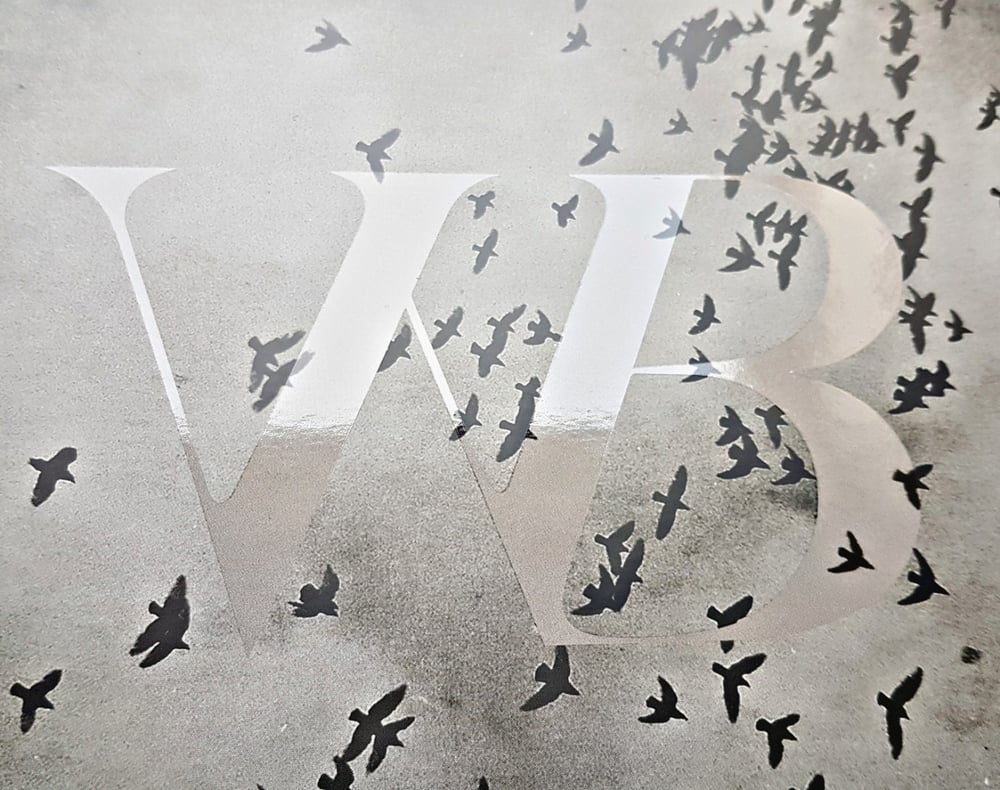 DHU Exclusive
Limited to 90 copies
Single sleeve w/ 3mm spine
Inside flooded in black
UV spot varnish logo
Black polylined innersleeves
DHU Excl sticker
Comes on Half Black/Half Red
w/ Black Marble & Milky Clear Splatter 12" vinyl
*** 9 COPIES LEFT ***
Witch Ripper Edition
Limited to 100 copies
Single sleeve w/ 3mm spine
Inside flooded in black
UV spot varnish logo
Black polylined innersleeves
Comes on Half Black/Half Mint Green 12" vinyl
Brume Edition
Limited to 100 copies
Single sleeve w/ 3mm spine
Inside flooded in black
UV spot varnish logo
Black polylined innersleeves
Comes on Half Black/Half Bone 12" vinyl
"That's right, Brume and Witch Ripper have teamed up to bring you a crushing split to usher in the New Year of Heavy MMXIX at DHU Records!"
Official release date March 15th
Side Witch Ripper
A1. 1985 (13:45)
Side Brume
B1. Man-made (8:18)
B2. In the Pines (Leadbelly cover) (5:18)
Artwork/photography by Katrin Albert Fine Art Photography
DISCLAIMER: DHU RECORDS SHIPS VINYL OUTSIDE OF THE JACKET EXCLUSIVELY TO PREVENT SEAM SPLITS OR ANY OTHER KIND OF DAMAGE TO MAKE SURE YOUR ORDER ARRIVES SAFELY. ALL ORDERS ARE SECURELY PACKED, HOWEVER, DHU RECORDS CANNOT BE HELD ACCOUNTABLE FOR HOW THE MAILMEN AND WOMEN TREAT YOUR PACKAGE.