Inuka - Anno Doomini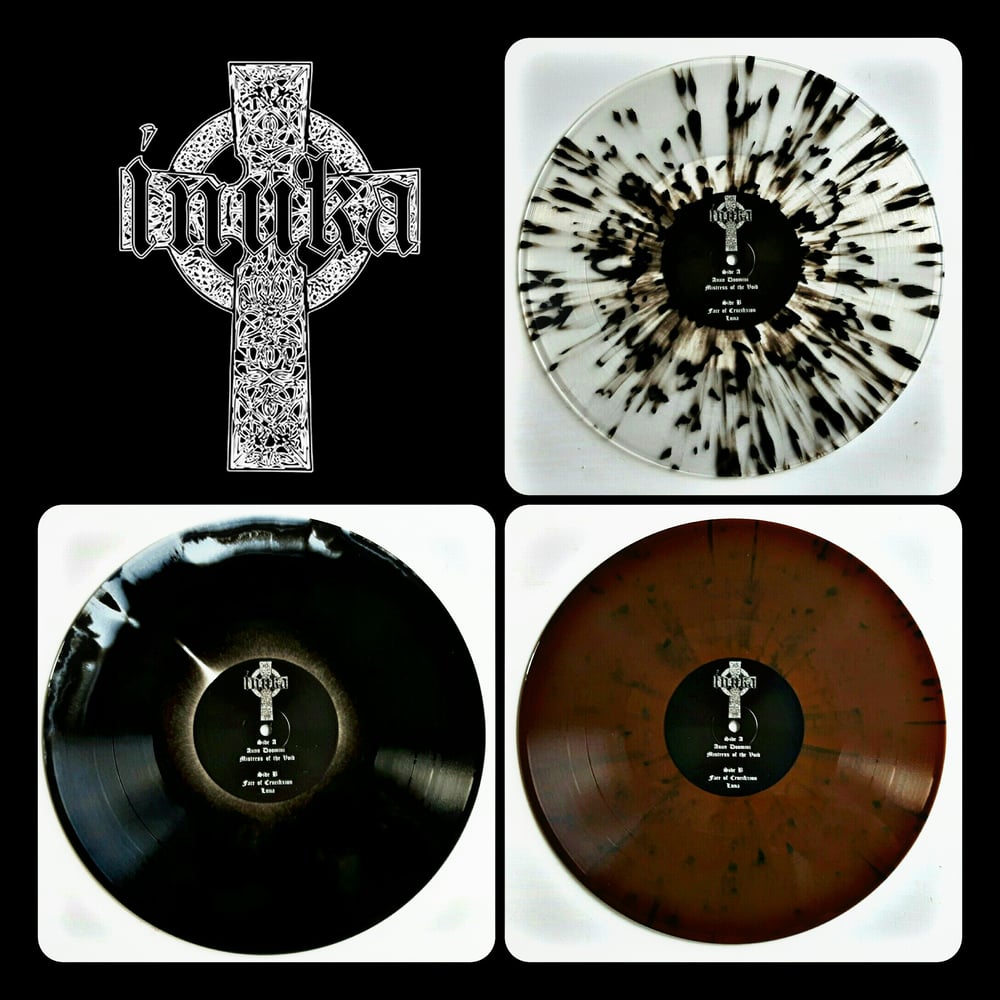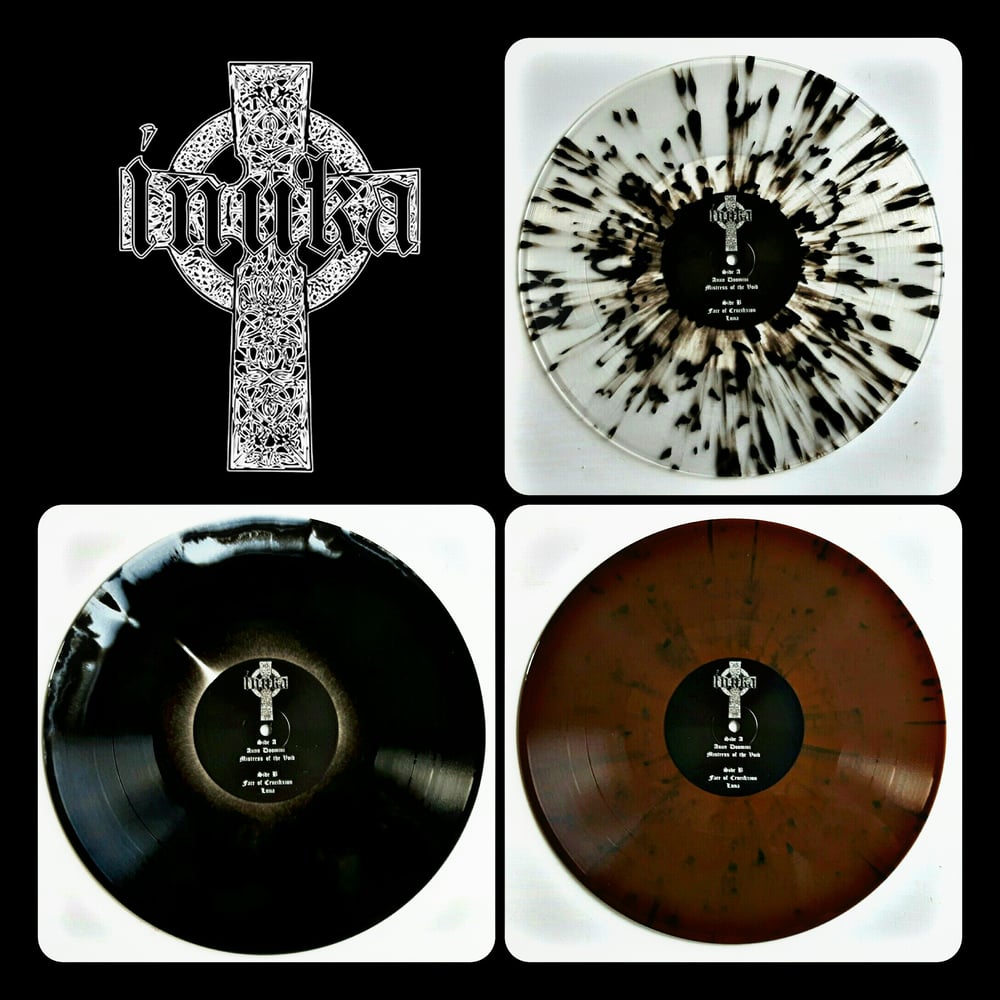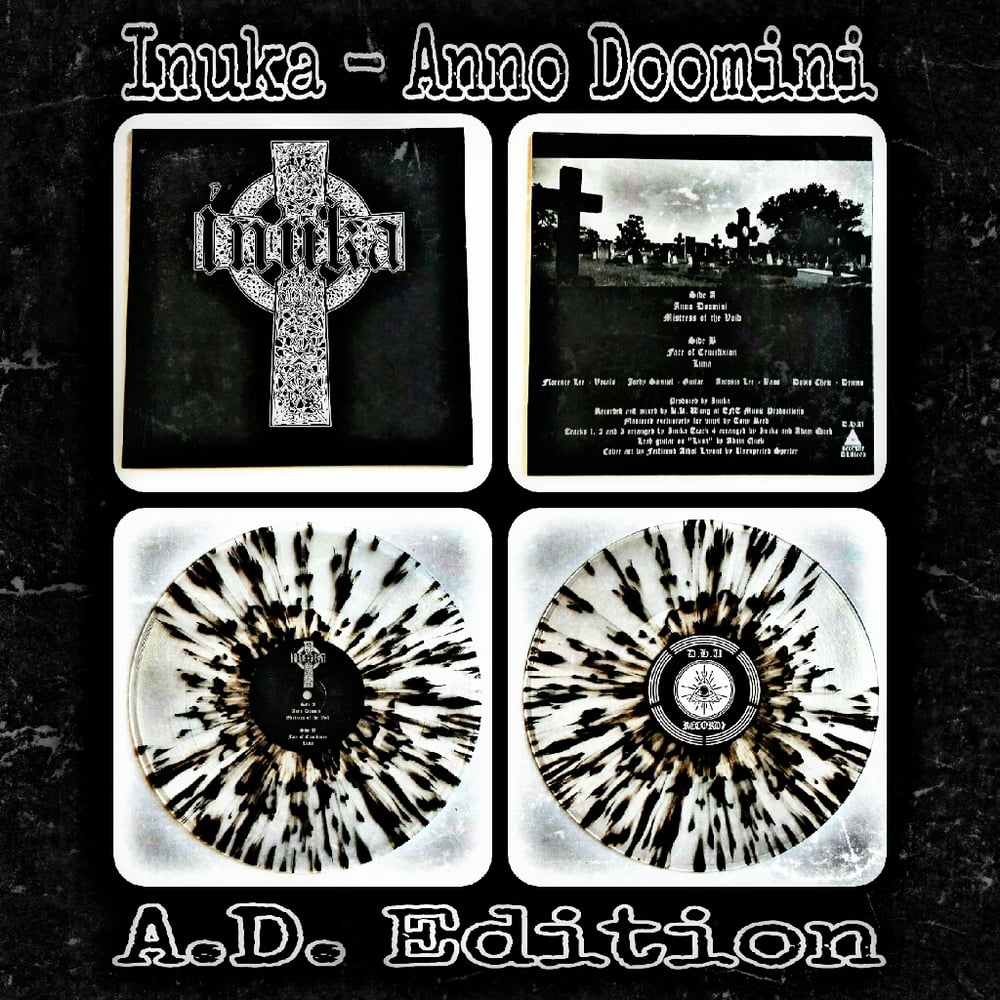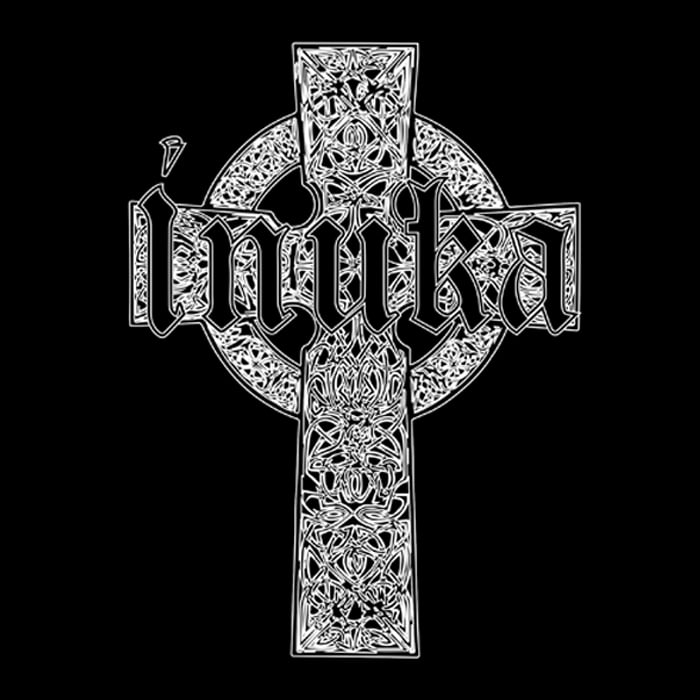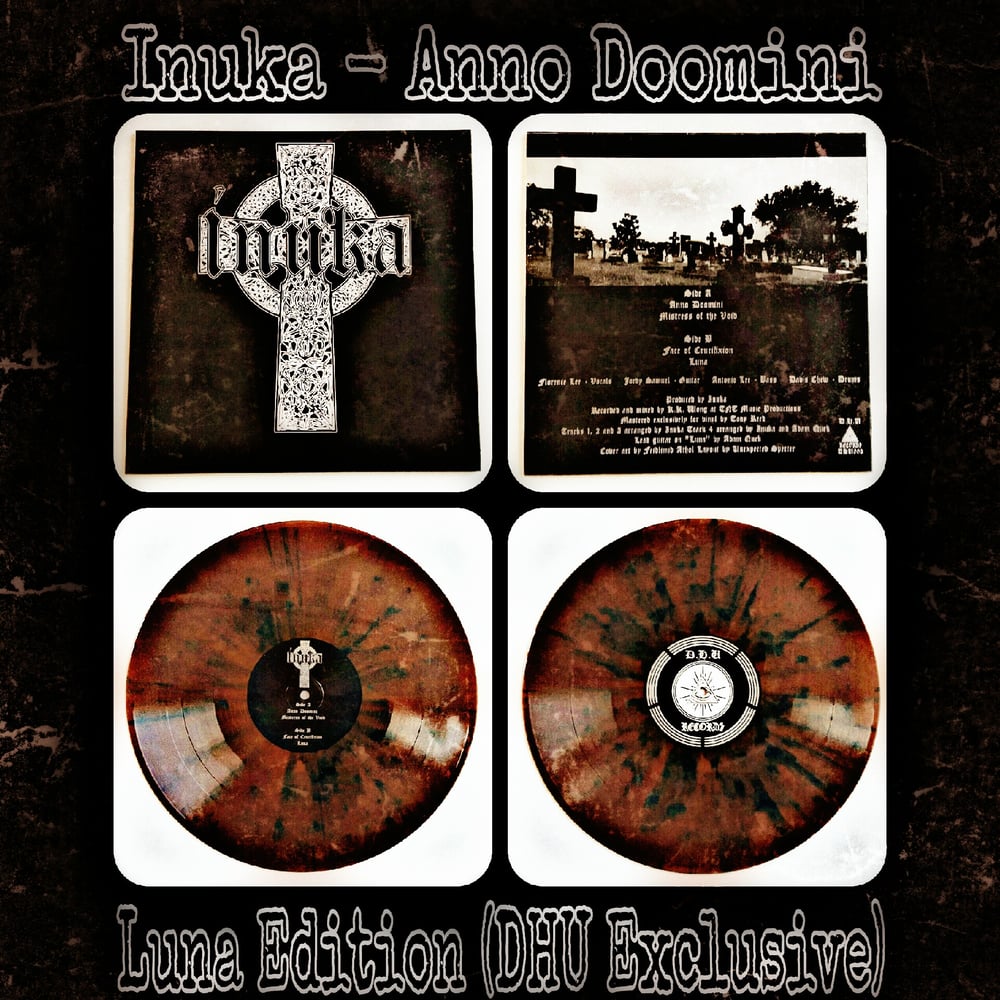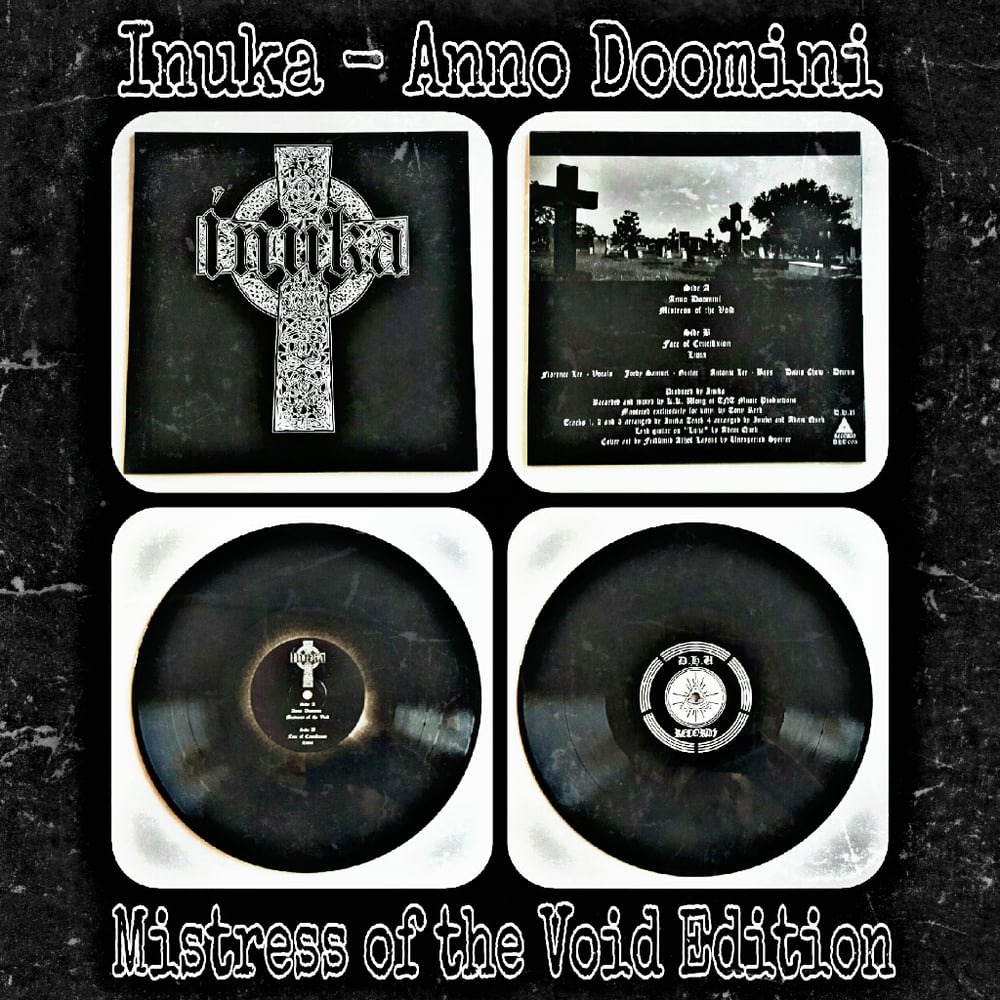 !!! BUY THIS DHU CLASSIC NOW FOR THIS RIDICULOUSLY LOW PRICE !!!
Die Hard 'AD' Edition
Comes on 12" Clear w/ Black Splatter Vinyl housed in an Embossed single jacket with 3mm spine.
Limited to 75.
***SOLD OUT***
Divine 'Luna' Edition
Comes on 12" Bronze w/ Sea Blue Splatter Vinyl. DHU Exclusive.
Limited to 90.
Special 'Mistress of the Void' Edition
Comes on 12" White/Black Color in Color Vinyl.
Limited to 100
"Inuka weave an ominous and evocative atmosphere of pure DOOM. Laying bare psalms of despair and downfall they slump you over into a restless void as the Mistress and her demons guide you into eternal Hell! Hail Inuka!" --DHU records
DISCLAIMER: DHU RECORDS SHIPS VINYL OUTSIDE OF THE JACKET EXCLUSIVELY TO PREVENT SEAM SPLITS OR ANY OTHER KIND OF DAMAGE TO MAKE SURE YOUR ORDER ARRIVES SAFELY. ALL ORDERS ARE SECURELY PACKED, HOWEVER, DHU RECORDS CANNOT BE HELD ACCOUNTABLE FOR HOW THE MAILMEN AND WOMEN TREAT YOUR PACKAGE.