LIGHTSABRES - A SHORTCUT TO INSANITY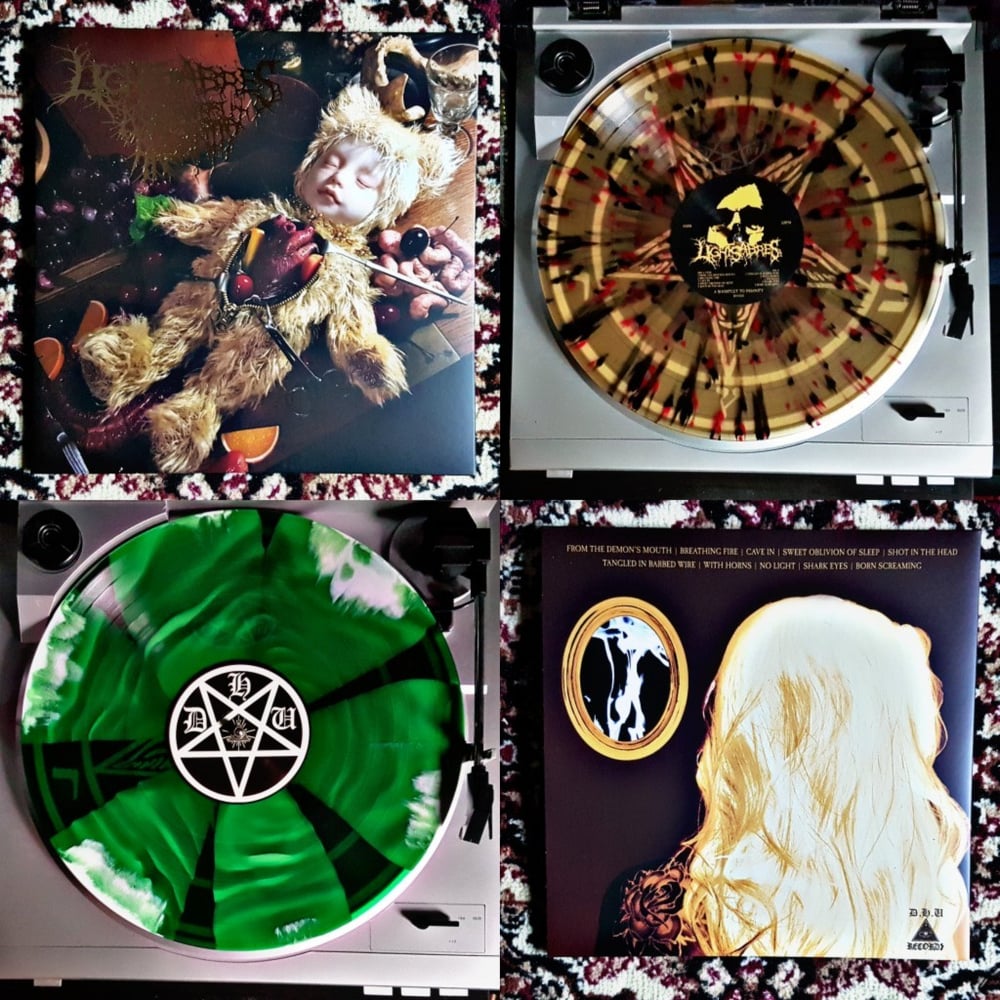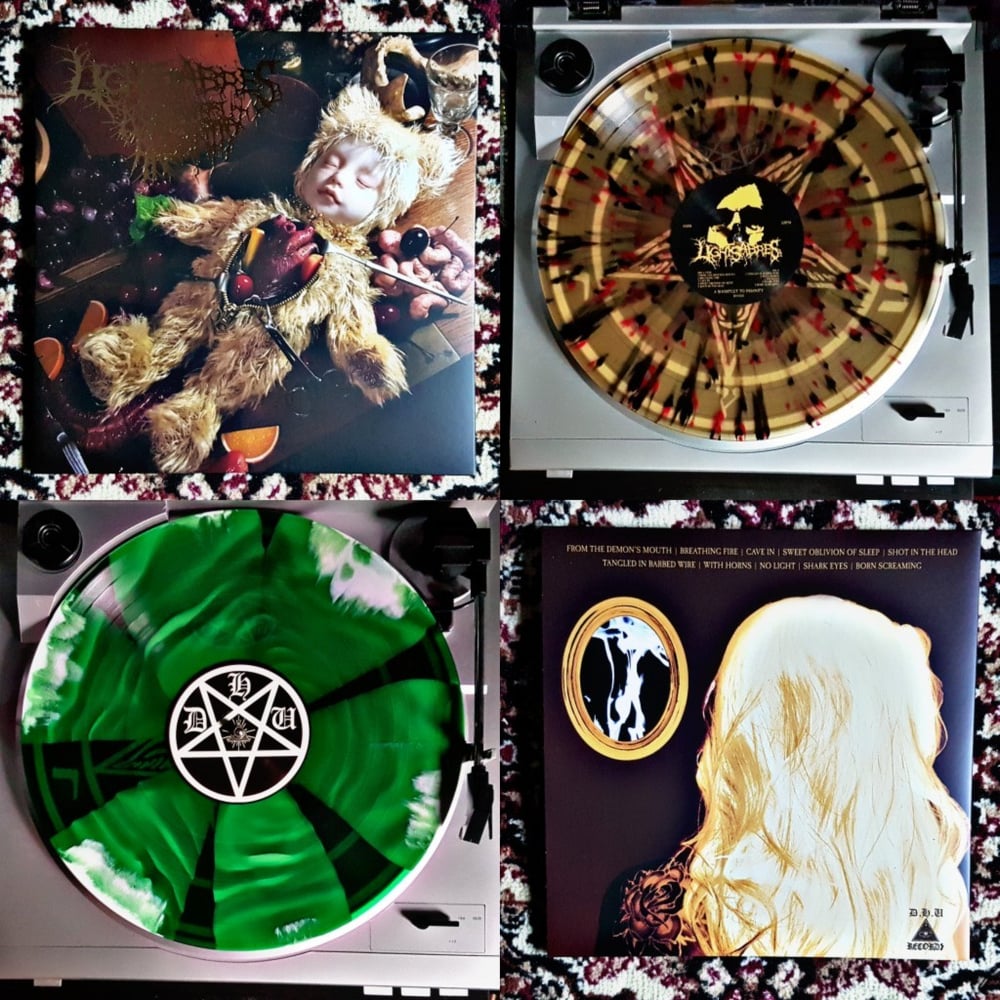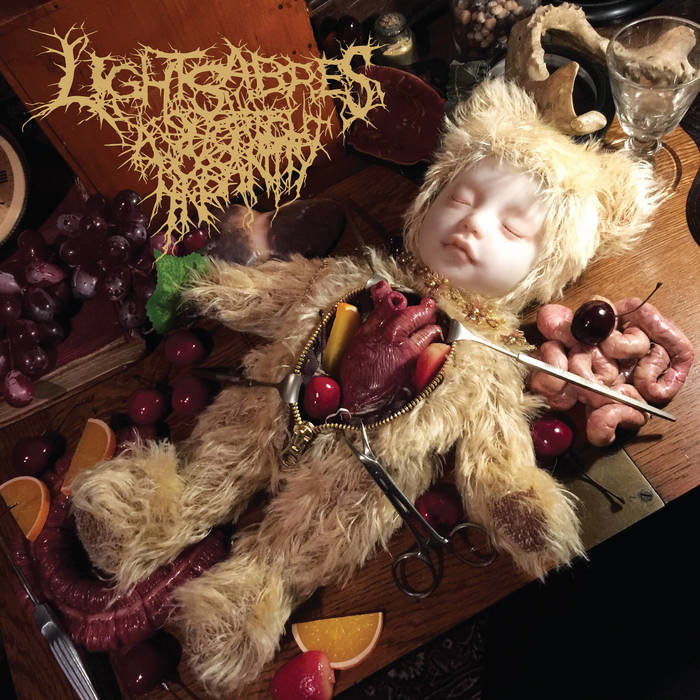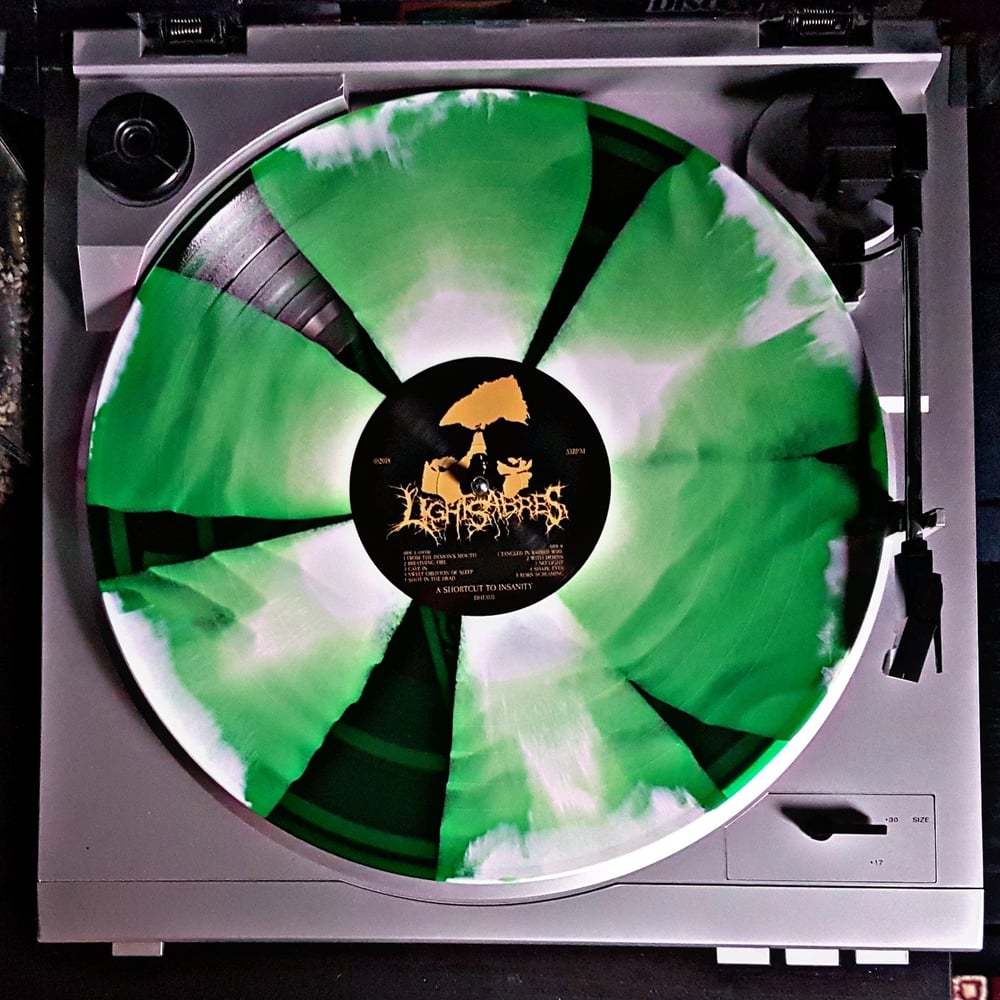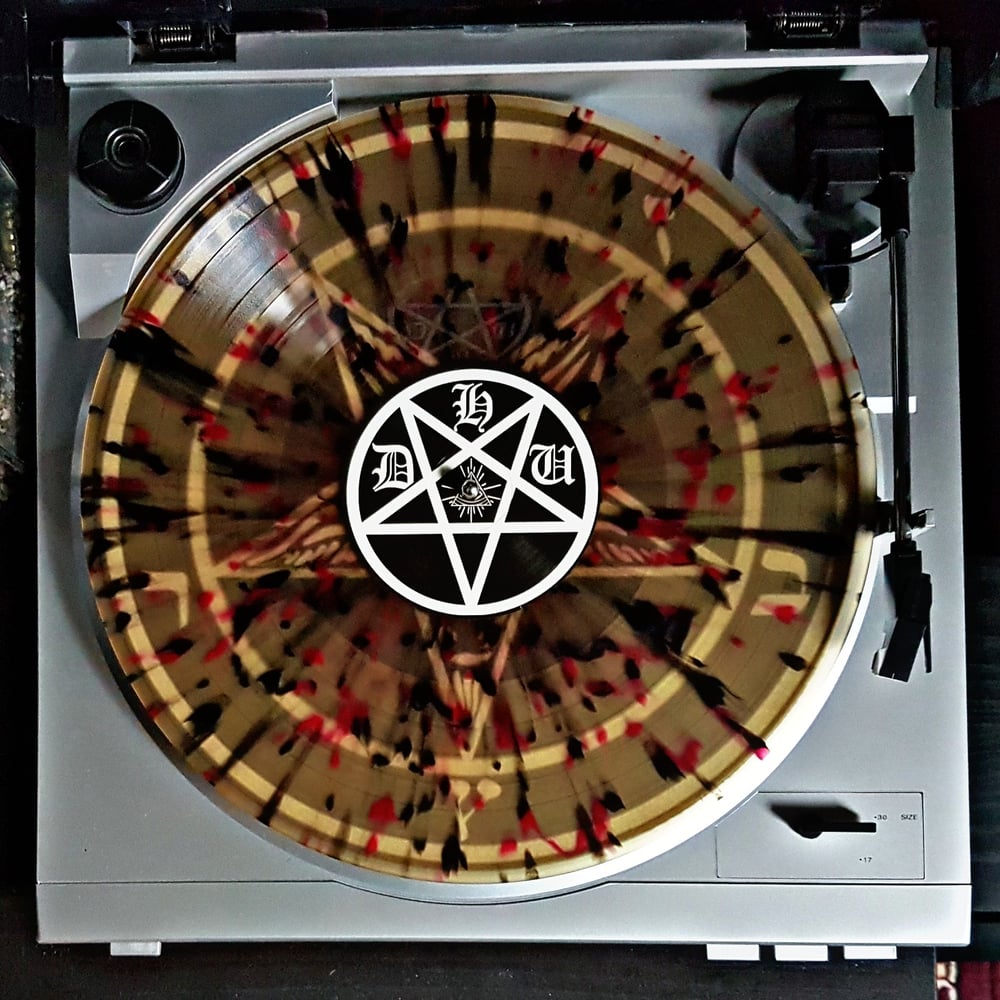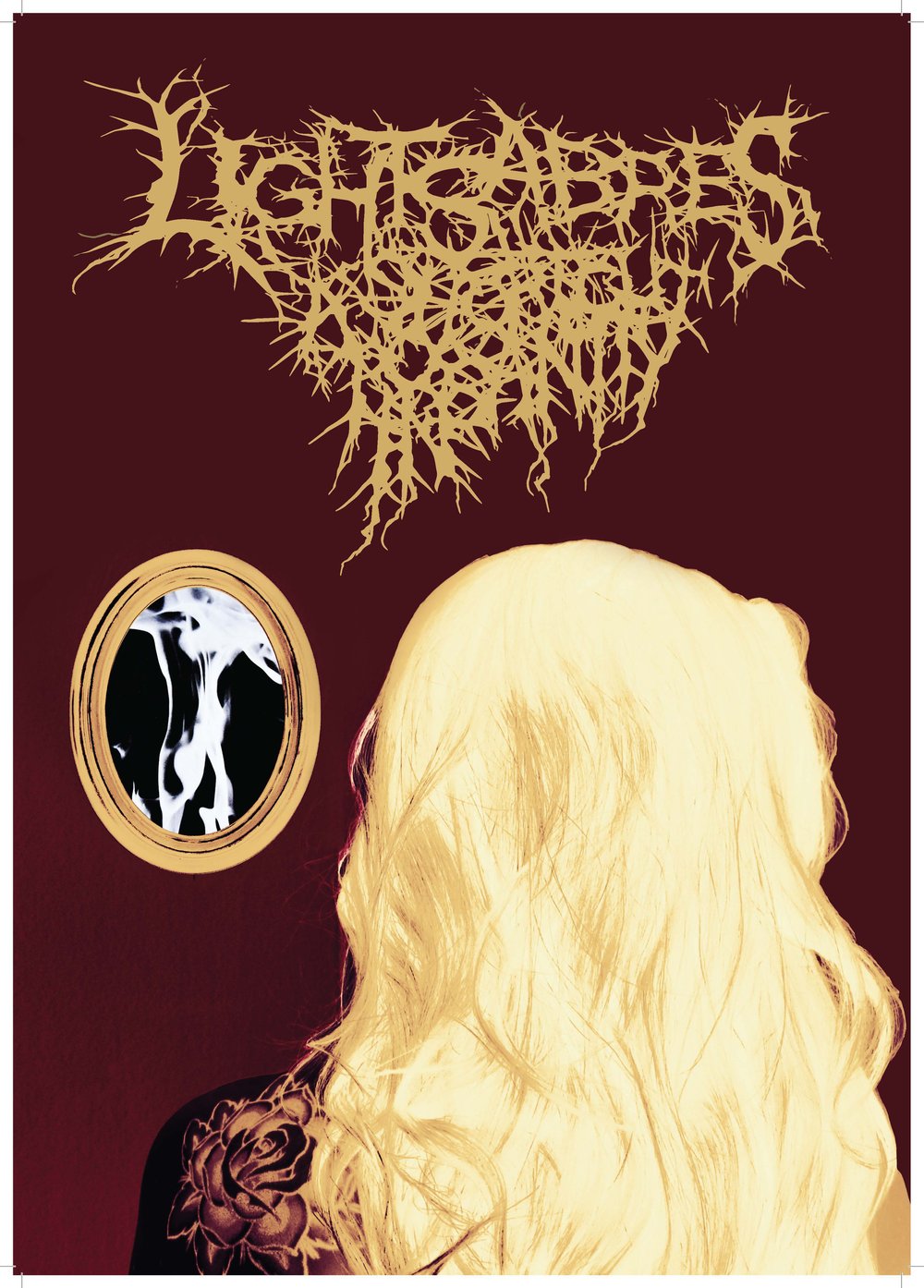 Official release date December 30th
FROM THE DEMON'S MOUTH EDITION
DHU EXCLUSIVE
Limited to 90 copies
Gatefold Jacket
Flooded in Black
Gold foil logo
Black polylined innersleeves
Artwork by MIDORI HAYASHI
Without A4 Shane Horror Poster
NOT NUMBERED
PVC Sleeve
Comes on White/Green Cornetto Effect 12" vinyl
*** 5 COPIES LEFT NOT NUMBERED ***
SHOT IN THE HEAD EDITION
Limited to 150 copies
Gatefold Jacket
Flooded in Black
Spotfoil on the cover
Black polylined innersleeves
Artwork by MIDORI HAYASHI
A4 poster with art by John Strömshed
PVC Sleeve
Comes on Beer colored w/ Black & Red Splatter 12" vinyl
*** 28 COPIES LEFT ***
Tracklist
Side A:
A1. From the Demon's Mouth
A2. Breathing Fire
A3. Cave In
A4. Sweet Oblivion of Sleep
A5. Shot in the Head
Side B:
B1. Tangled in Barbed Wire
B2. With Horns
B3. No Light
B4. Shark Eyes
B5. Born Screaming
Mastered by Tony Reed at HeavyHead Recording Company
DISCLAIMER: DHU RECORDS SHIPS VINYL OUTSIDE OF THE JACKET EXCLUSIVELY TO PREVENT SEAM SPLITS OR ANY OTHER KIND OF DAMAGE TO MAKE SURE YOUR ORDER ARRIVES SAFELY. ALL ORDERS ARE SECURELY PACKED, HOWEVER, DHU RECORDS CANNOT BE HELD ACCOUNTABLE FOR HOW THE MAILMEN AND WOMEN TREAT YOUR PACKAGE.