Lightsabres ~ Darkness On My Trail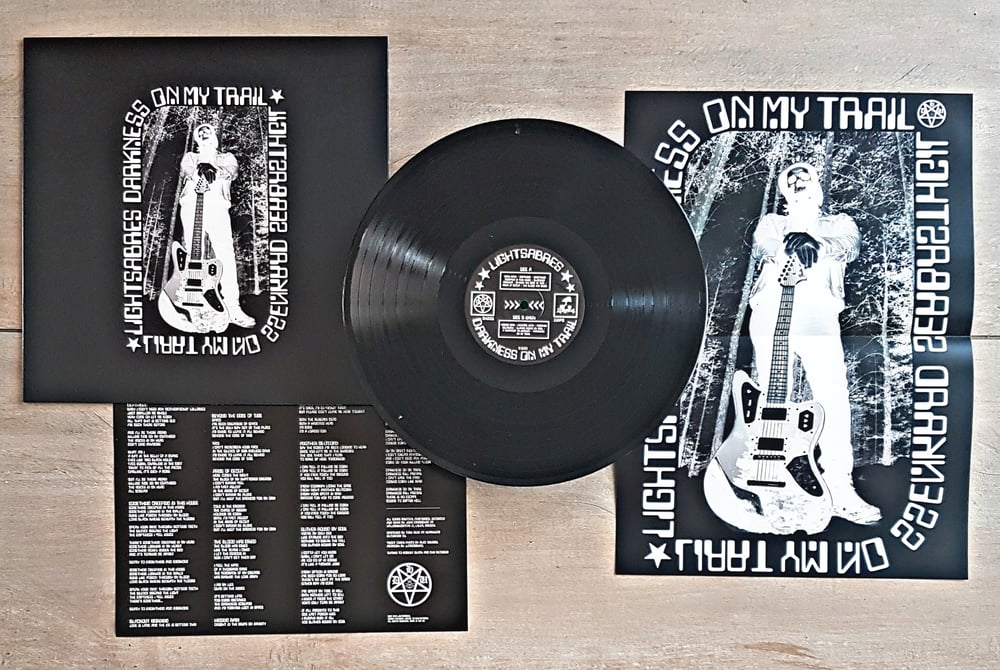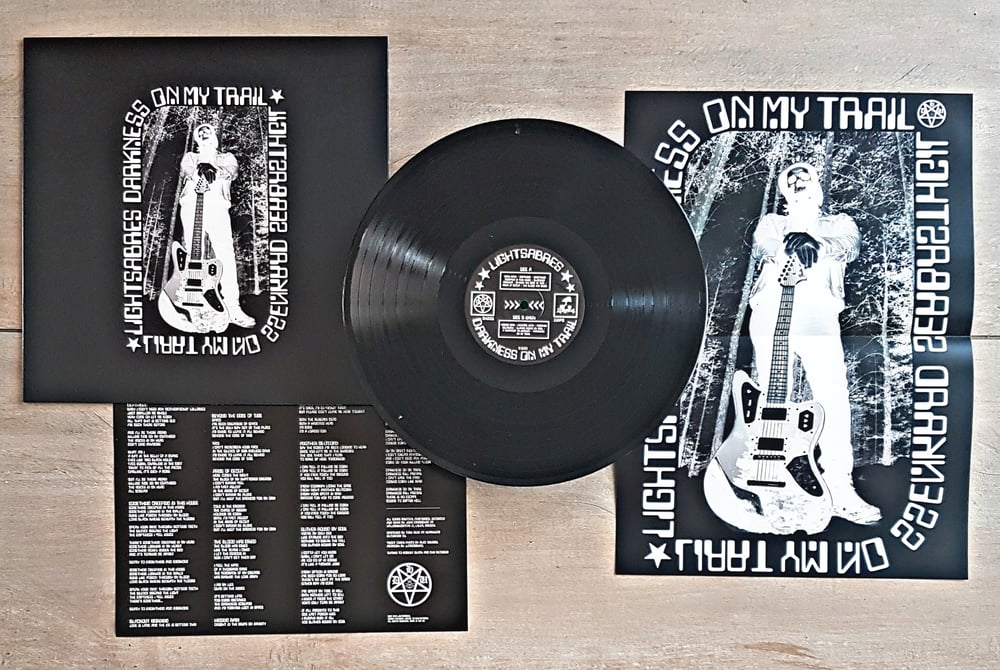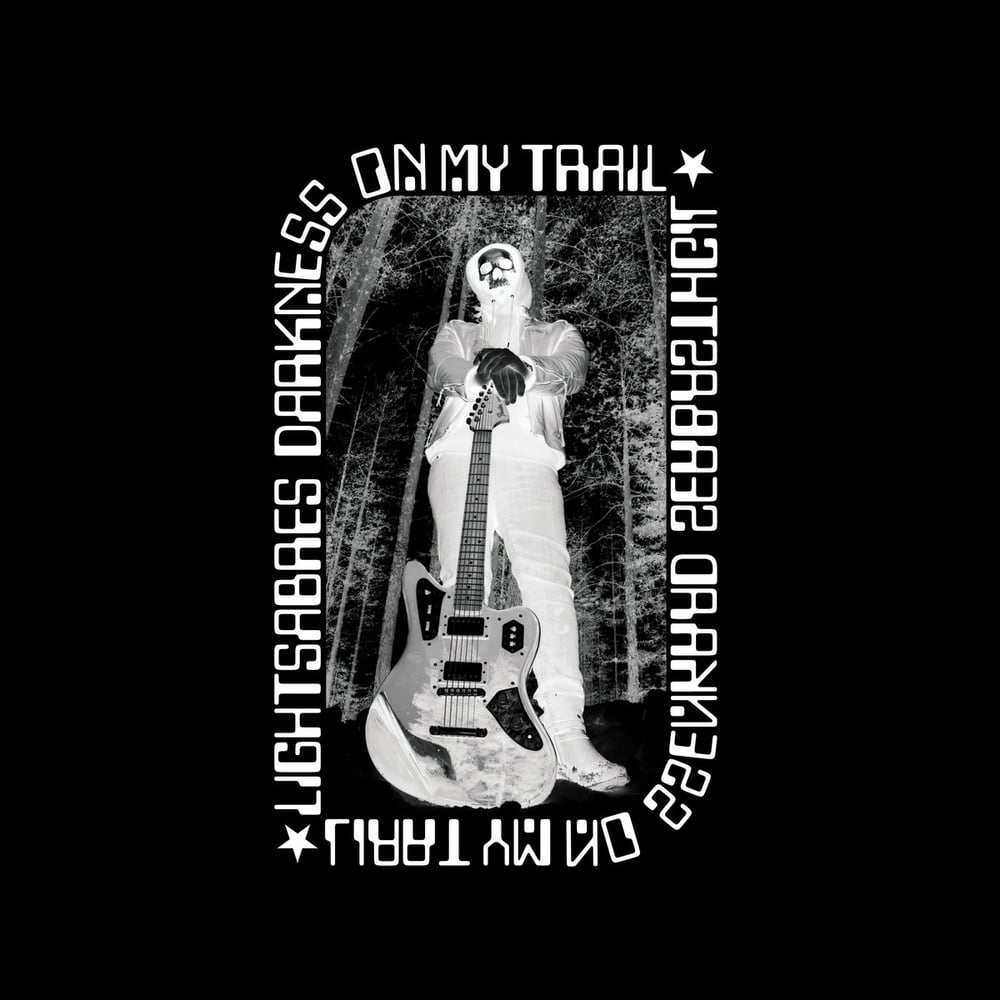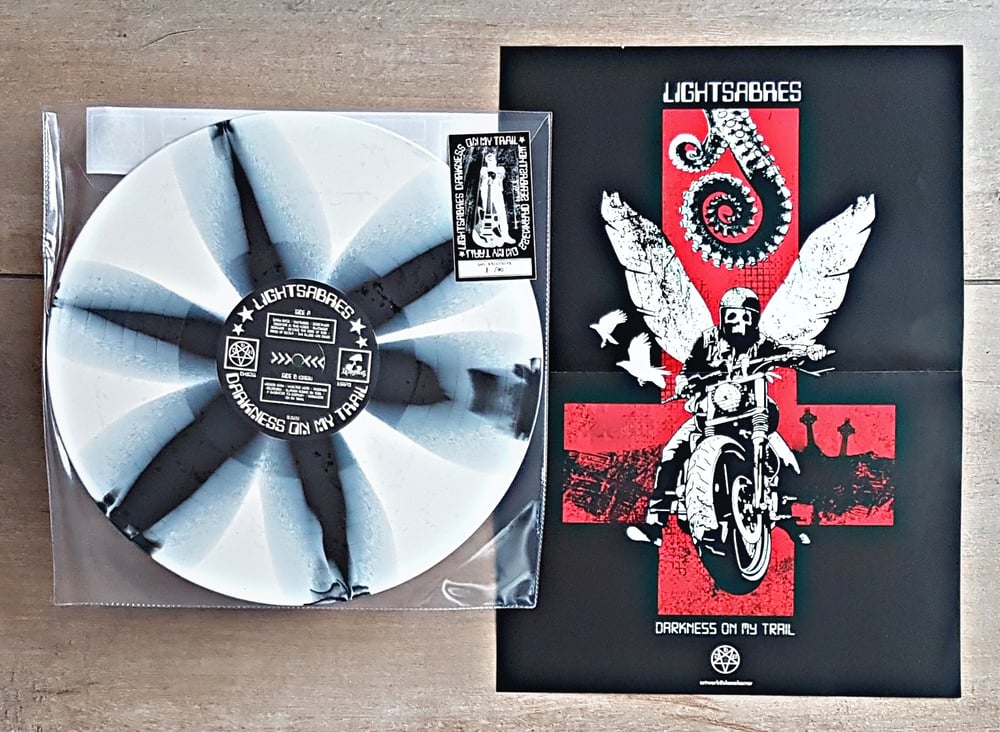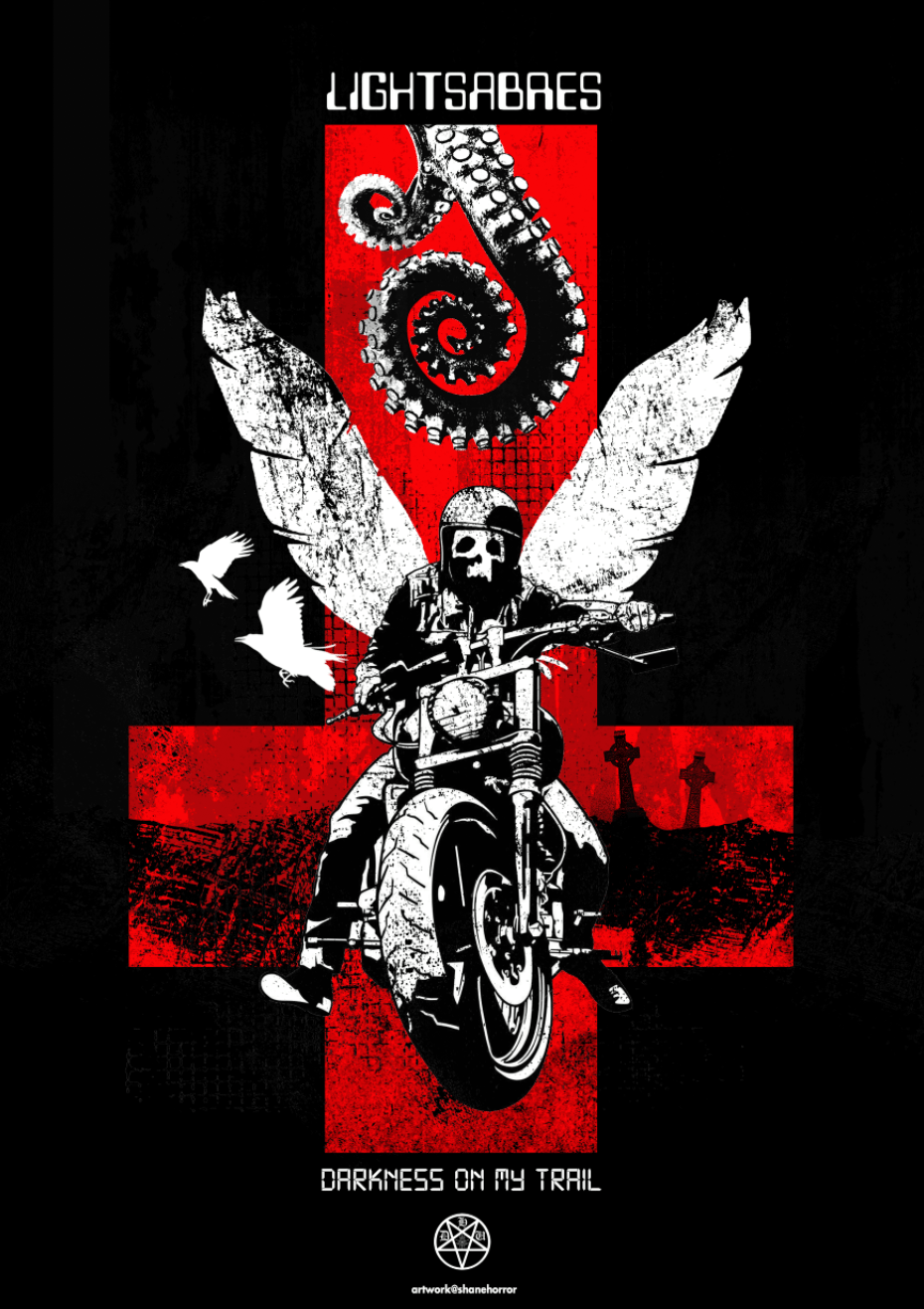 OFFICIAL RELEASE DATE SEPTEMBER 4TH 2020
DHU Exclusive
Limited to 90 copies
HOUSED IN A DELUXE SLEEVE w/ FLAP
Hand numbered DHU Excl. sticker on the front
Record info sticker on the back
A3 poster by Shane Horror
Includes Bandcamp download code
33RPM
Comes on Black & White Pinwheel 12" vinyl
*** SOLD OUT ***
Band Edition
Limited to 150 copies
Single sleeve w/ 3mm spine
Black flood inside
Single sided insert
Black polylined innersleeve
A3 poster w/ album cover art
Includes Bandcamp download code
Housed in a PVC sleeve
33RPM
Comes on Black w/ Milky Clear Splatter 12" vinyl
*** 20 COPIES LEFT ***
Side A:
A1. Dark Daze
A2. Deathbed
A3. Something Creeping In This House
A4. Blackout Morning
A5. Beyond The Edge Of Time
A6. Arms Of Deceit
A7. The Blood Has Dried
Side B:
B1. Hissing Rain
B2. Haunted Head
B3. Another Meltdown
B4. Slither Round My Soul
B5. A Shortcut To Insanity
B6. Darkness On My Trail
All songs written, performed and mixed by John Strömshed
Mastered for vinyl by Tony Reed at HeavyHead Recording Co.
DISCLAIMER: DHU RECORDS SHIPS VINYL OUTSIDE OF THE JACKET EXCLUSIVELY TO PREVENT SEAM SPLITS OR ANY OTHER KIND OF DAMAGE TO MAKE SURE YOUR ORDER ARRIVES SAFELY. ALL ORDERS ARE SECURELY PACKED, HOWEVER, DHU RECORDS CANNOT BE HELD ACCOUNTABLE FOR HOW THE MAILMEN AND WOMEN TREAT YOUR PACKAGE.