Modern Witchcraft ~ S/T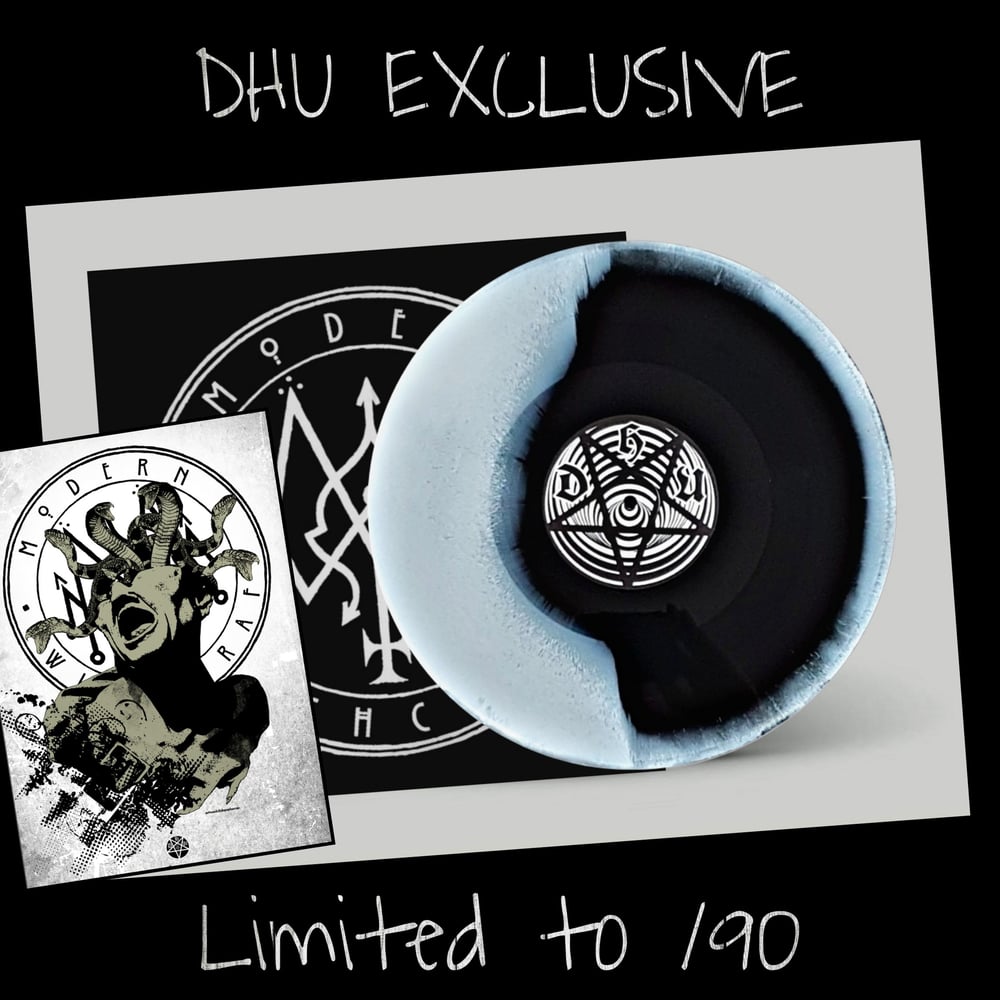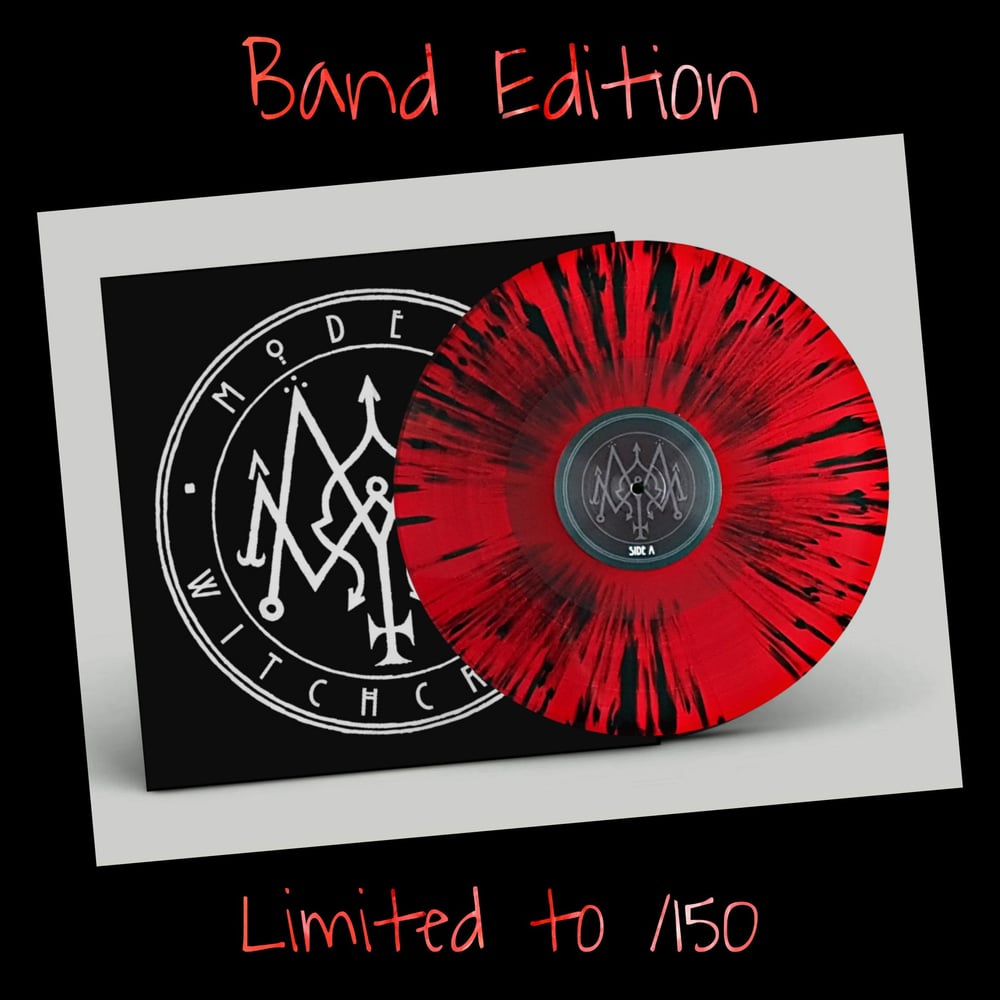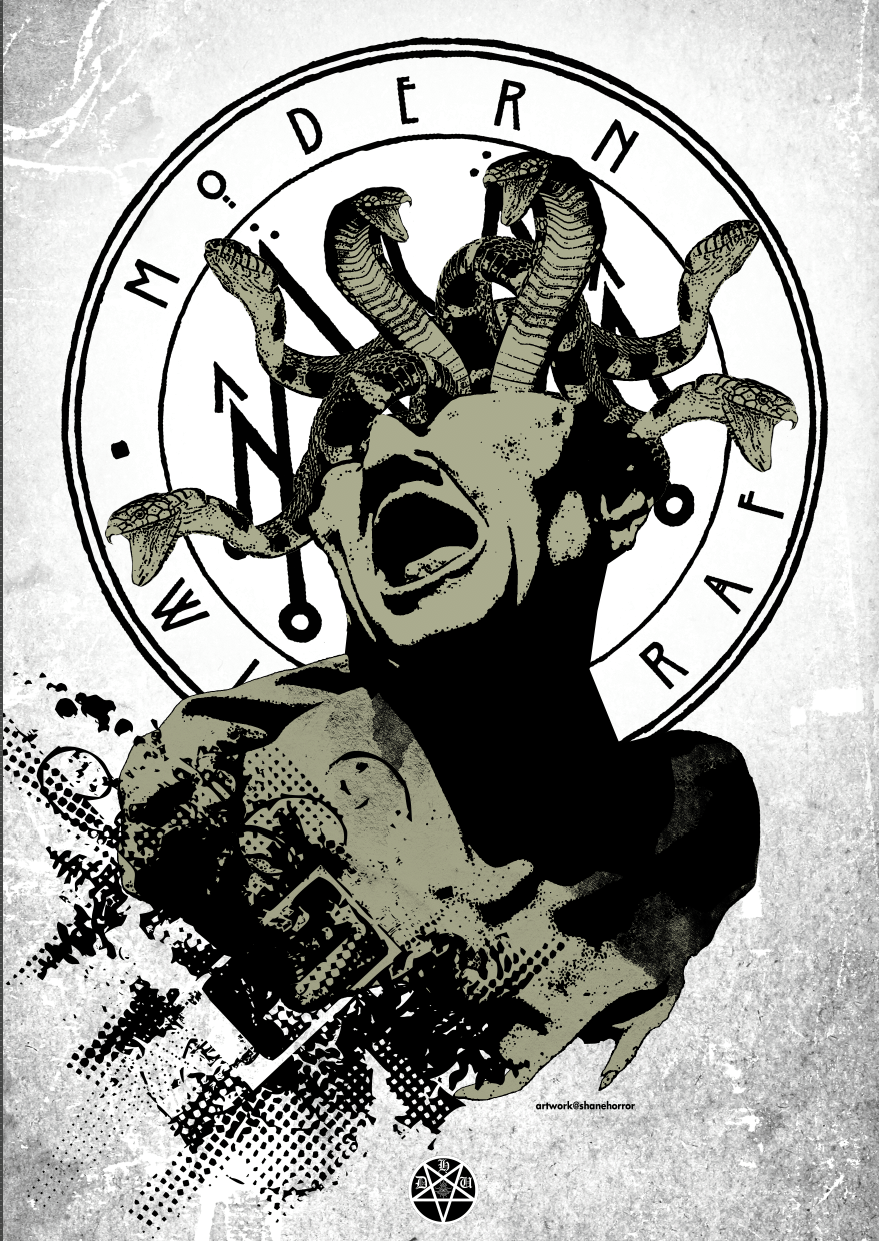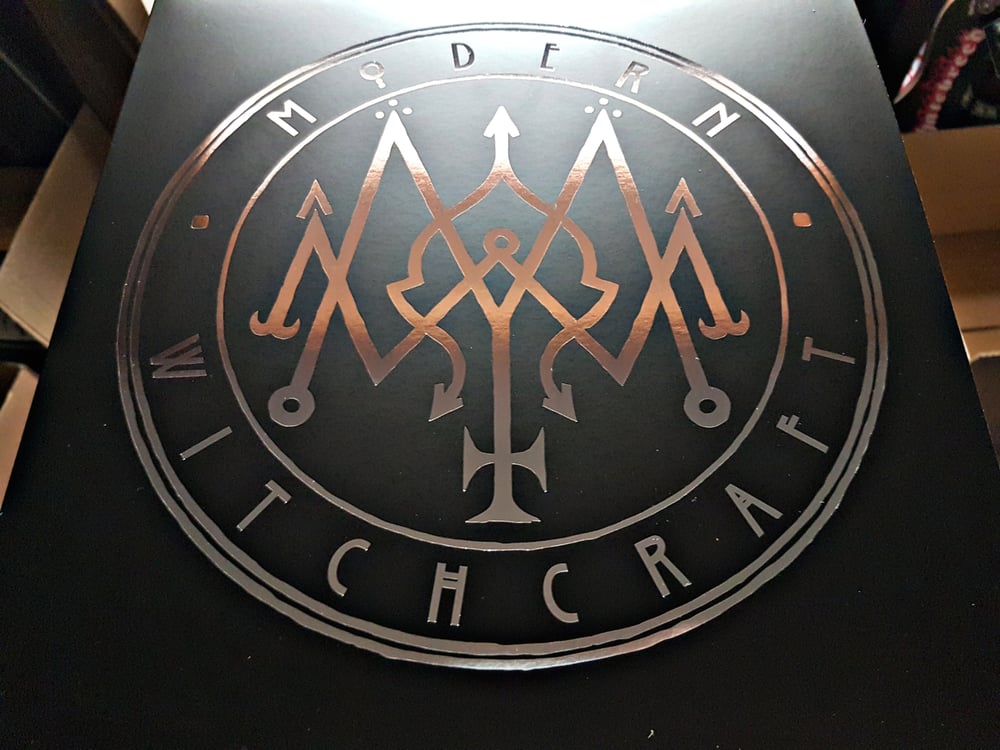 OFFICIAL RELEASE DATE AUGUST 14TH
DHU Exclusive
Limited to 90 copies
Single sleeve w/ 3mm spine
Black flood inside
Hot foil stamping on the cover
Black polylined innersleeve
A3 poster w/ art by Shane Horror
Hand numbered DHU Exclusive card
Includes bandcamp download code
Housed in a PVC sleeve
33RPM
Comes on Silver/White/Black 12" vinyl
Band Edition
Limited to 150 copies
Single sleeve w/ 3mm spine
Black flood inside
Hot foil stamping on the cover
Black polylined innersleeve
Includes bandcamp download code
Housed in a PVC sleeve
33RPM
Comes on Blood Red w/ Black Splatter 12" vinyl
Side A:
A1. Daylight Suffers
A2. Holiday For Heathens
A3. Last Breath
Side B:
B1. Oh Apollo!
B2. Hydra
Recorded, mixed, mastered, and re-mastered by Ian Boult at Stuck On A Name Studio October 2018.
Artwork by Andrej Bartulović
"Intense and seriously loud grooves of no holds barred stoner metal enhanced by soaring gothic flavoured vocals. This gets crazy in places but in a good way" -- Frazer Jones
DISCLAIMER: DHU RECORDS SHIPS VINYL OUTSIDE OF THE JACKET EXCLUSIVELY TO PREVENT SEAM SPLITS OR ANY OTHER KIND OF DAMAGE TO MAKE SURE YOUR ORDER ARRIVES SAFELY. ALL ORDERS ARE SECURELY PACKED, HOWEVER, DHU RECORDS CANNOT BE HELD ACCOUNTABLE FOR HOW THE MAILMEN AND WOMEN TREAT YOUR PACKAGE.