Black Capricorn ~ Solstice EP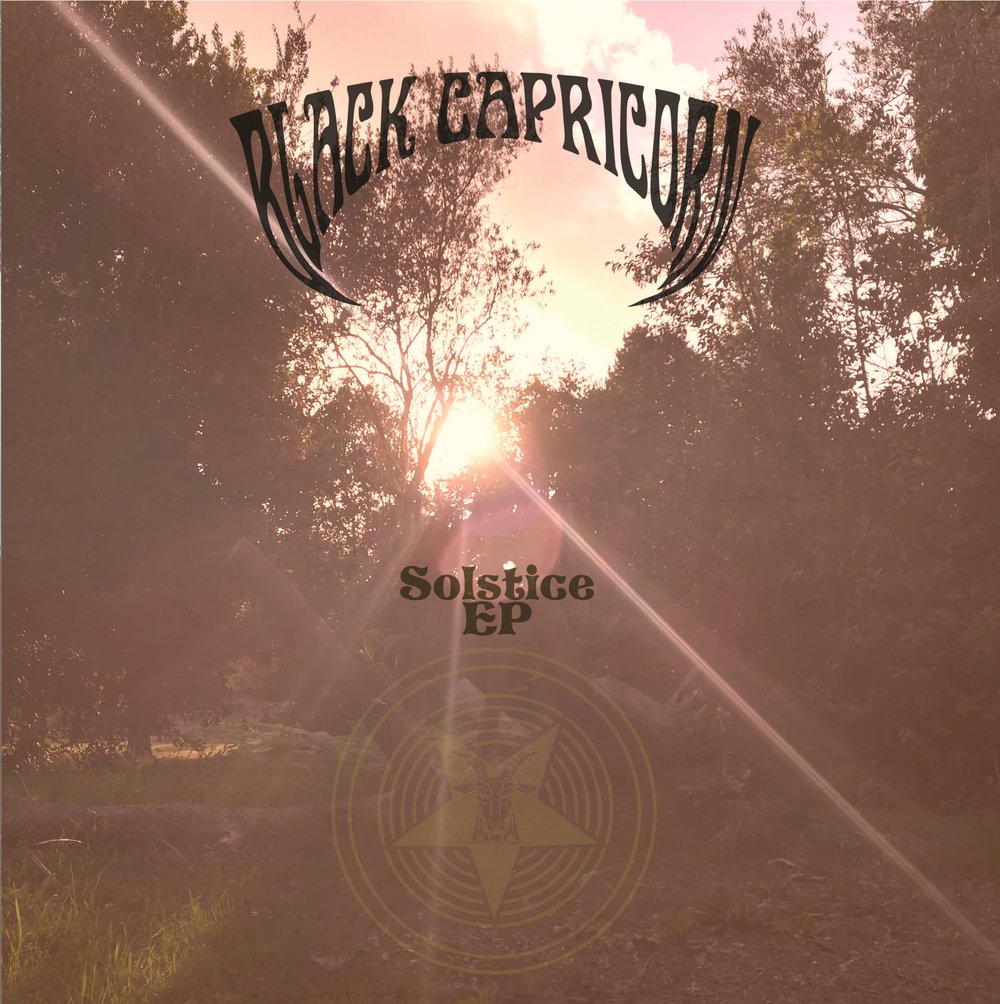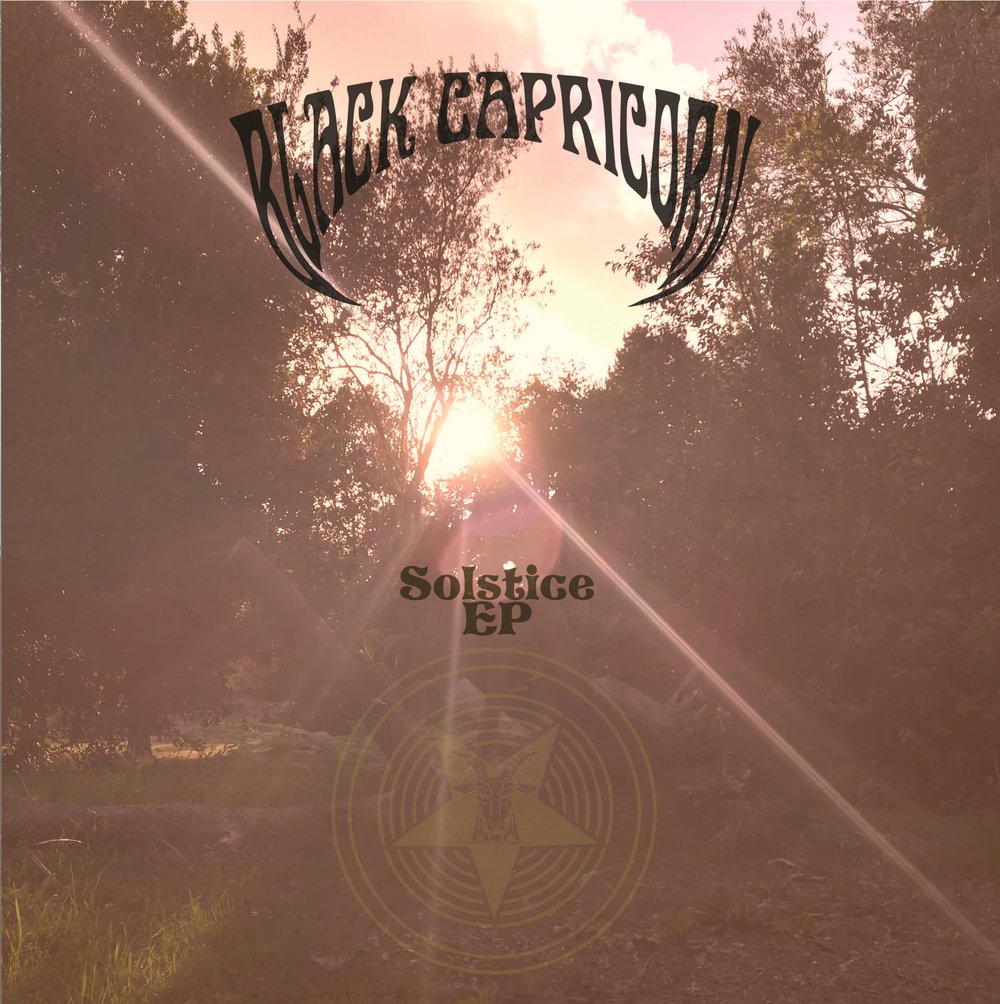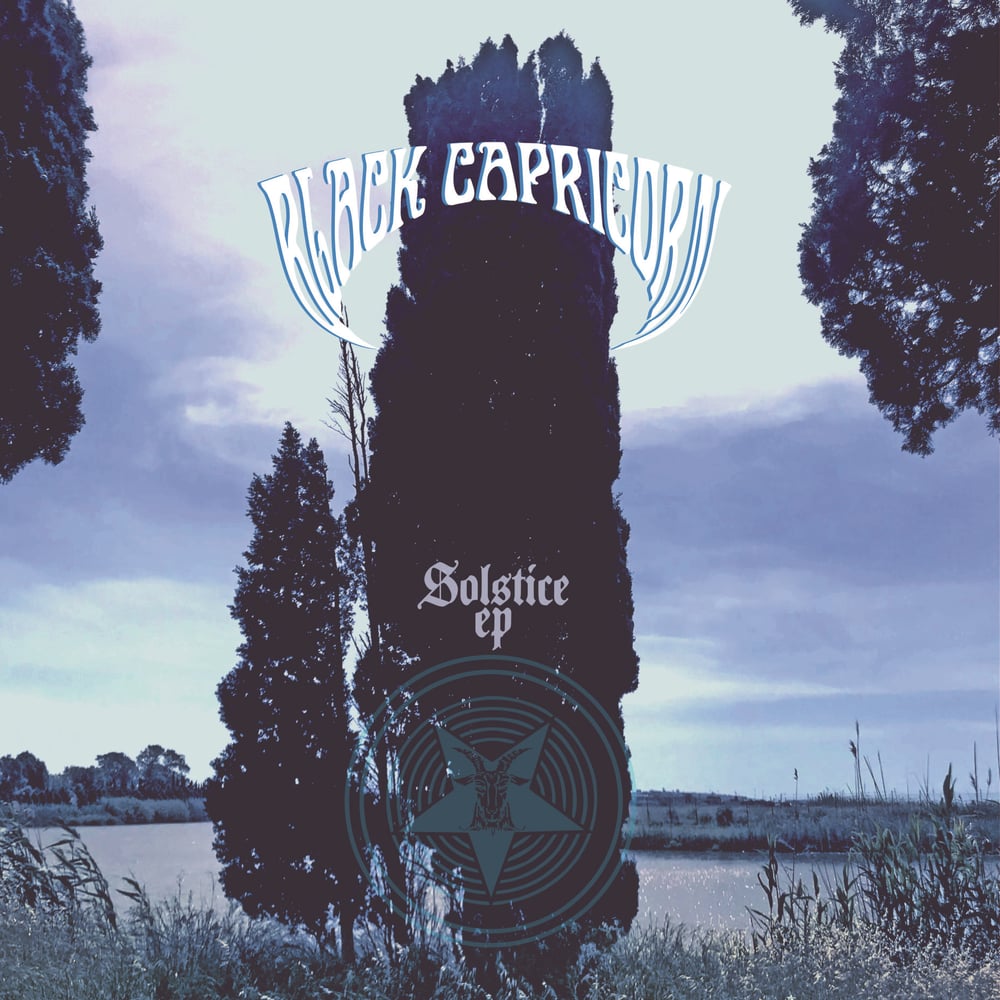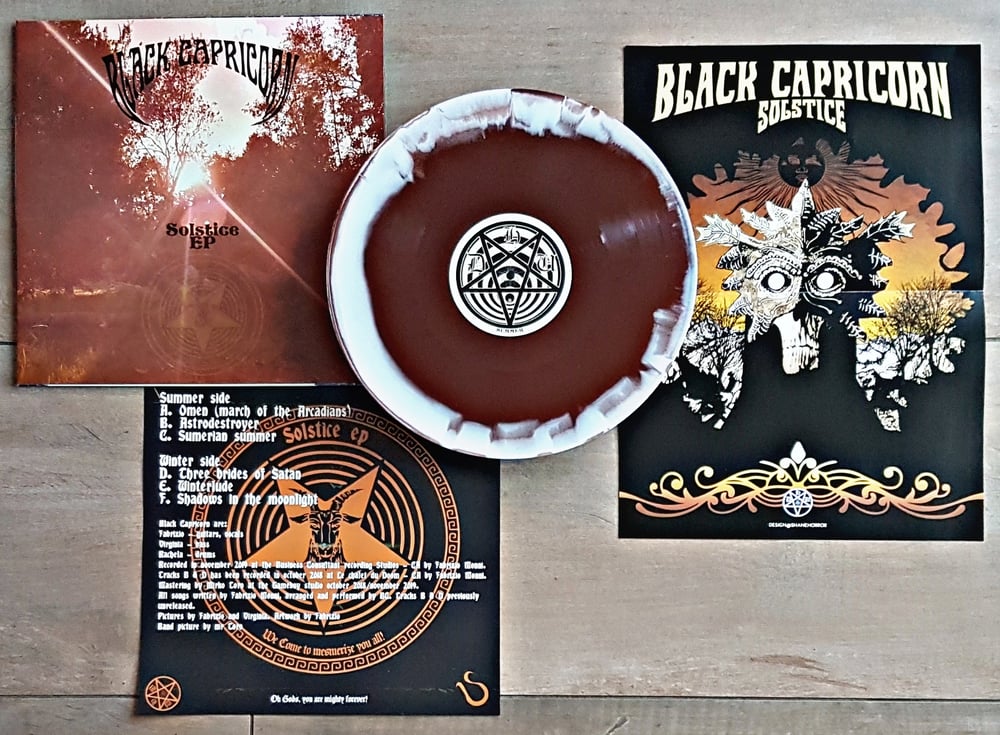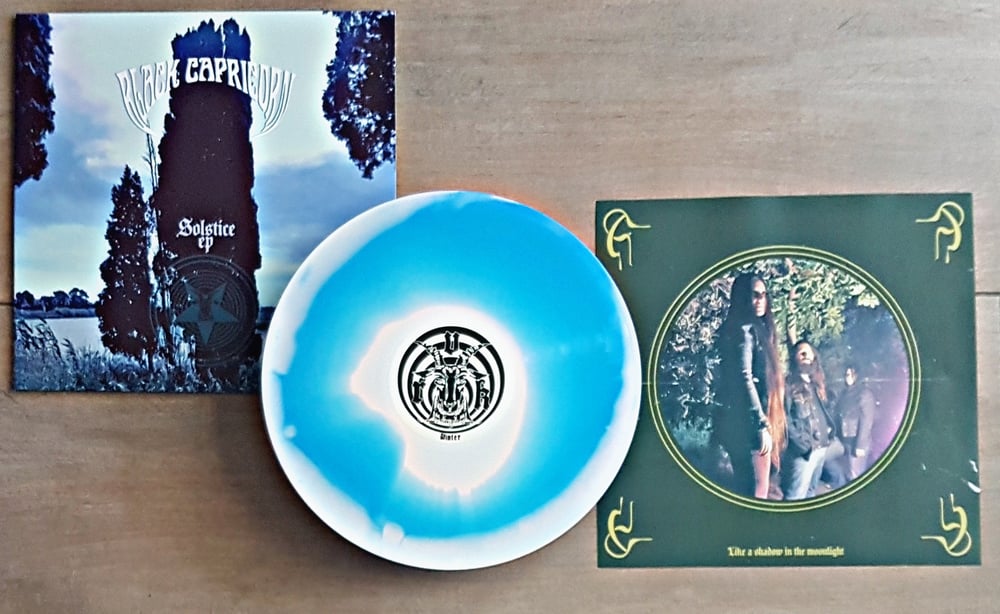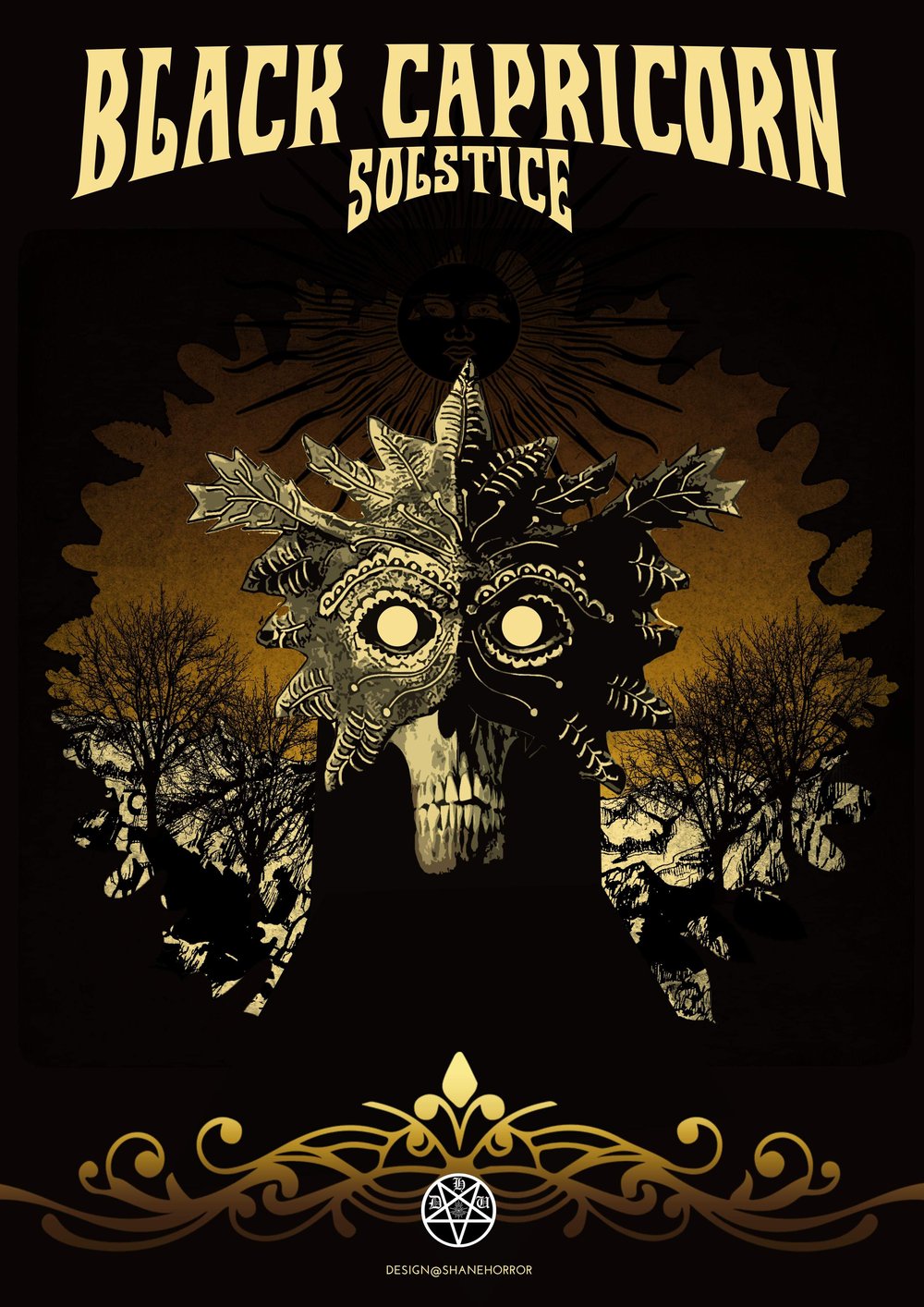 OFFICIAL RELEASE DATE NOVEMBER 20TH
DHU Exclusive
Limited to 90 copies
Single jacket w/ 3mm spine
Black flood inside
Reversible cover
Full color double sided insert
Black polylined innersleeve
A3 poster by Shane Horror
Hand numbered DHU Excl. sticker
Housed in a PVC sleeve
33RPM
Comes on Brown/White swirl 12" vinyl
*** SOLD OUT ***
Band Edition
Limited to 150 copies
Single jacket w/ 3mm spine
Black flood inside
Reversible front cover
Full color double sided insert
Black polylined innersleeve
Housed in a PVC sleeve
33RPM
Comes on Blue/White swirl 12" vinyl
*** 12 COPIES LEFT ***
Side A:
A1. Omen (March of the Arcadians)
A2. Astrodestroyer
A3. Sumerian Summer
Side B:
B1. Three Brides of Satan
B2. Winterlude
B3. Shadows in the Moonlight
Recorded in November 2019 at The Business Consultant Recording Studios by Fabrizio Monni
Tracks A2 and B1 Recorded in October 2018/November 2019 (previously unreleased)
Mastering by Mirko Toro at the Gameboy Studio
New artwork by Fabrizio Monni
DISCLAIMER: DHU RECORDS SHIPS VINYL OUTSIDE OF THE JACKET EXCLUSIVELY TO PREVENT SEAM SPLITS OR ANY OTHER KIND OF DAMAGE TO MAKE SURE YOUR ORDER ARRIVES SAFELY. ALL ORDERS ARE SECURELY PACKED, HOWEVER, DHU RECORDS CANNOT BE HELD ACCOUNTABLE FOR HOW THE MAILMEN AND WOMEN TREAT YOUR PACKAGE.