CYCLES OF THE DAMNED ~ A TIME TO SURVIVE 12" Lathe Cut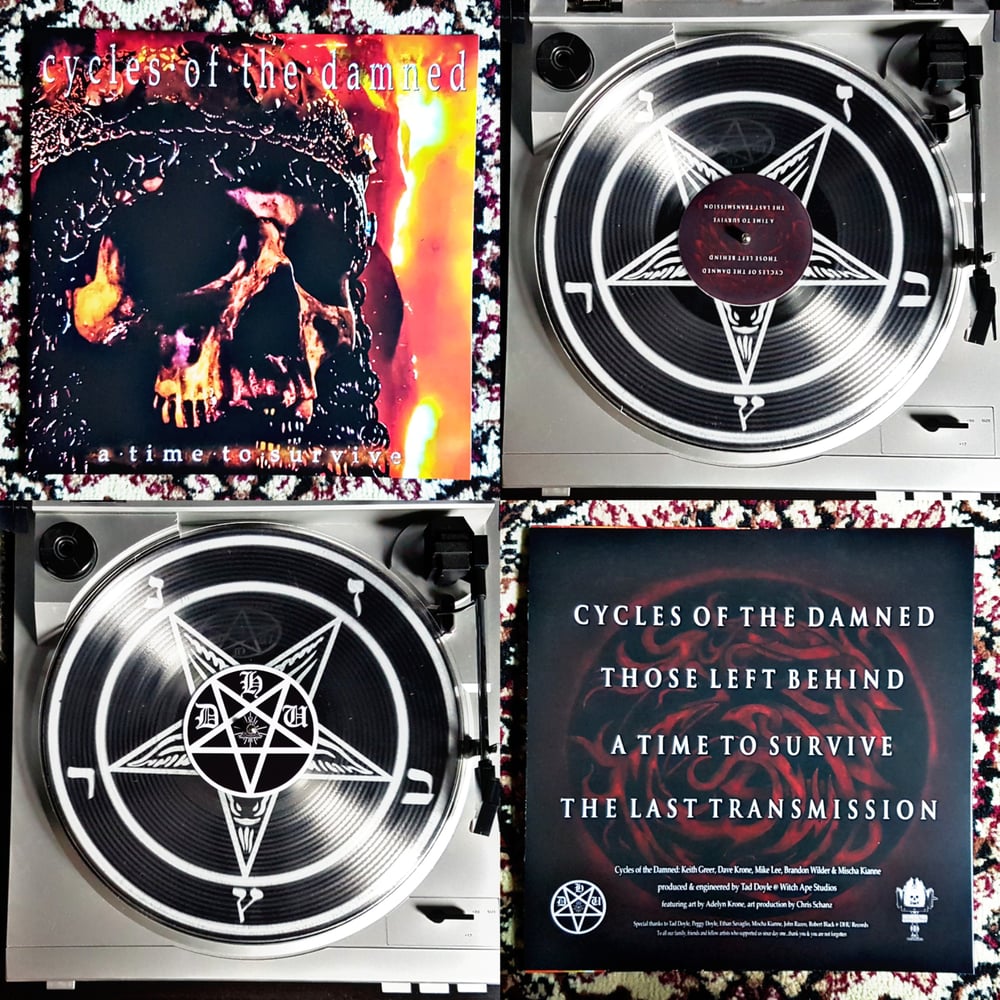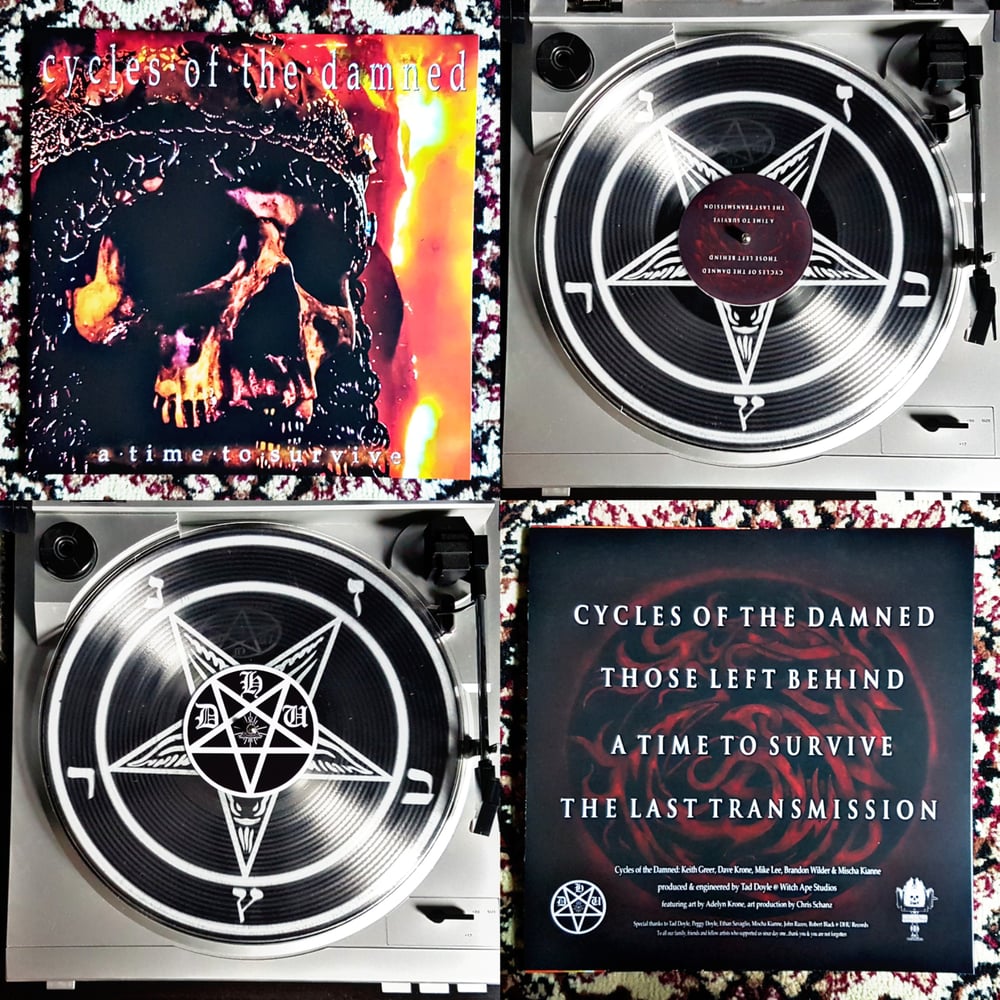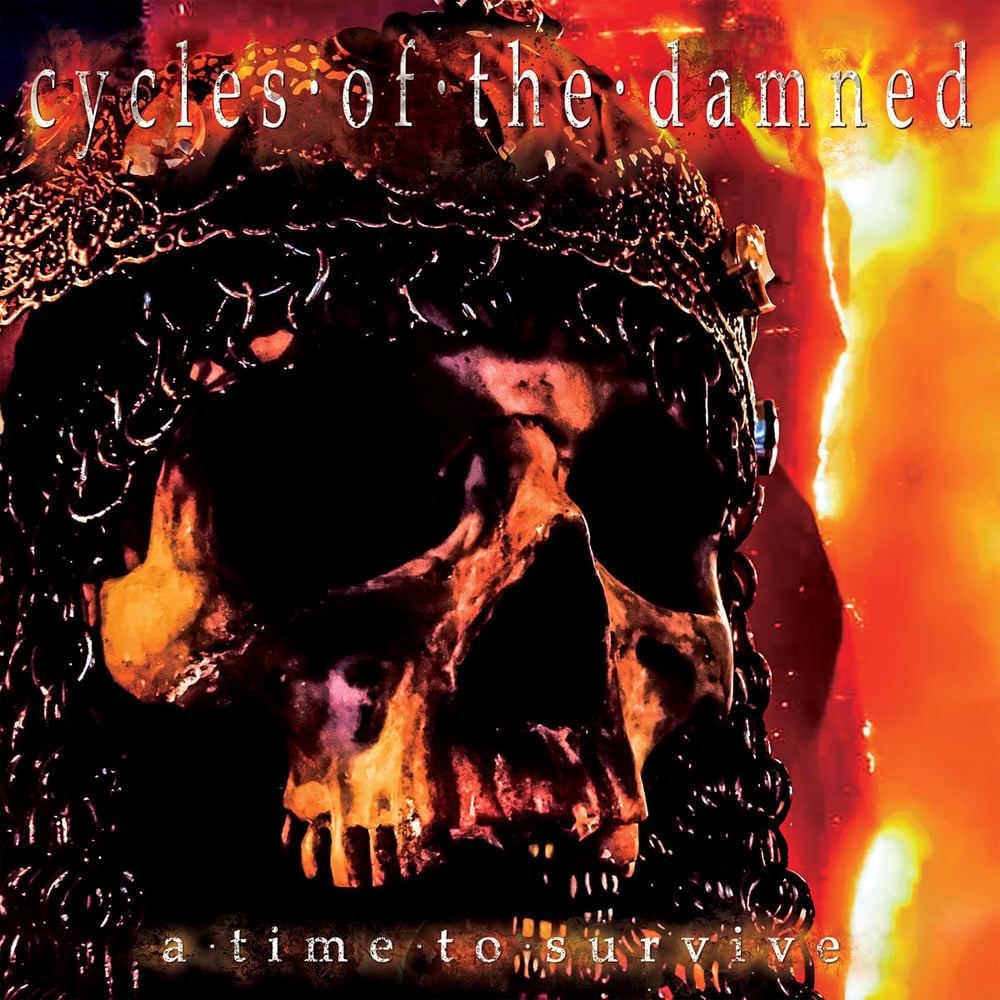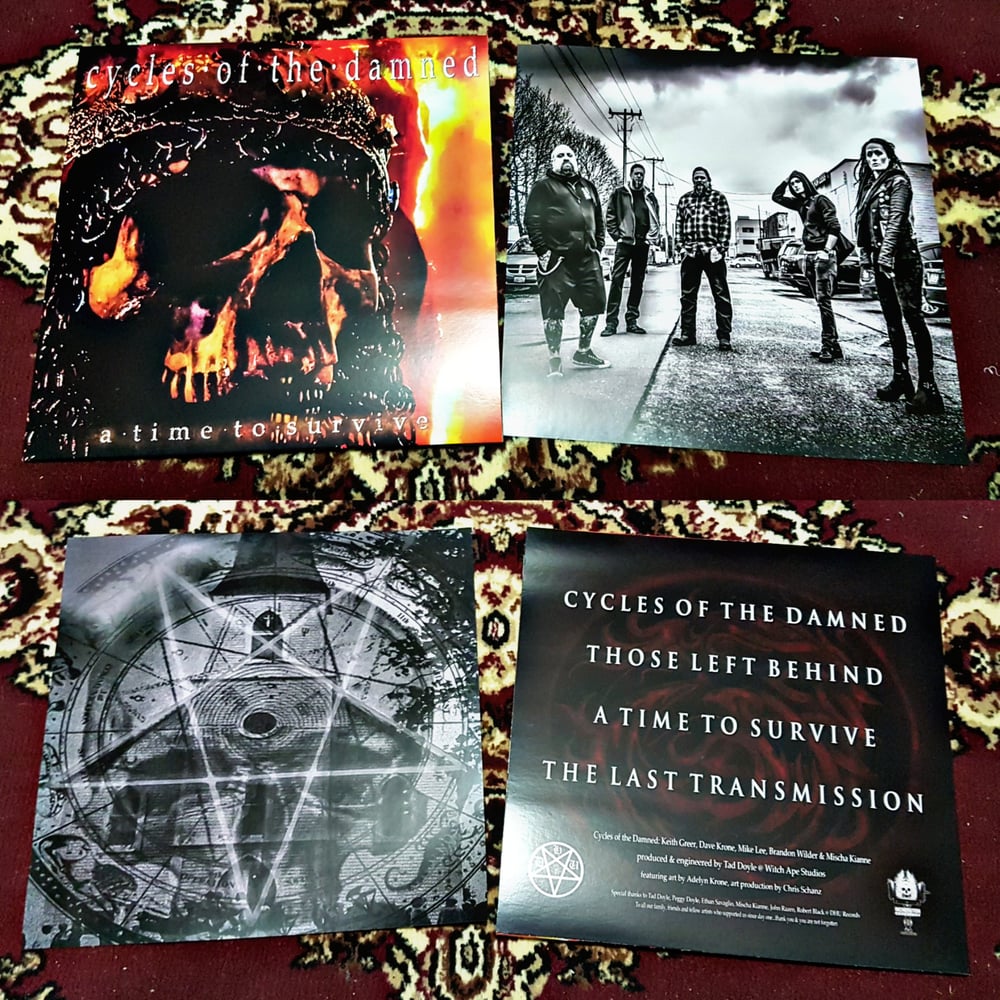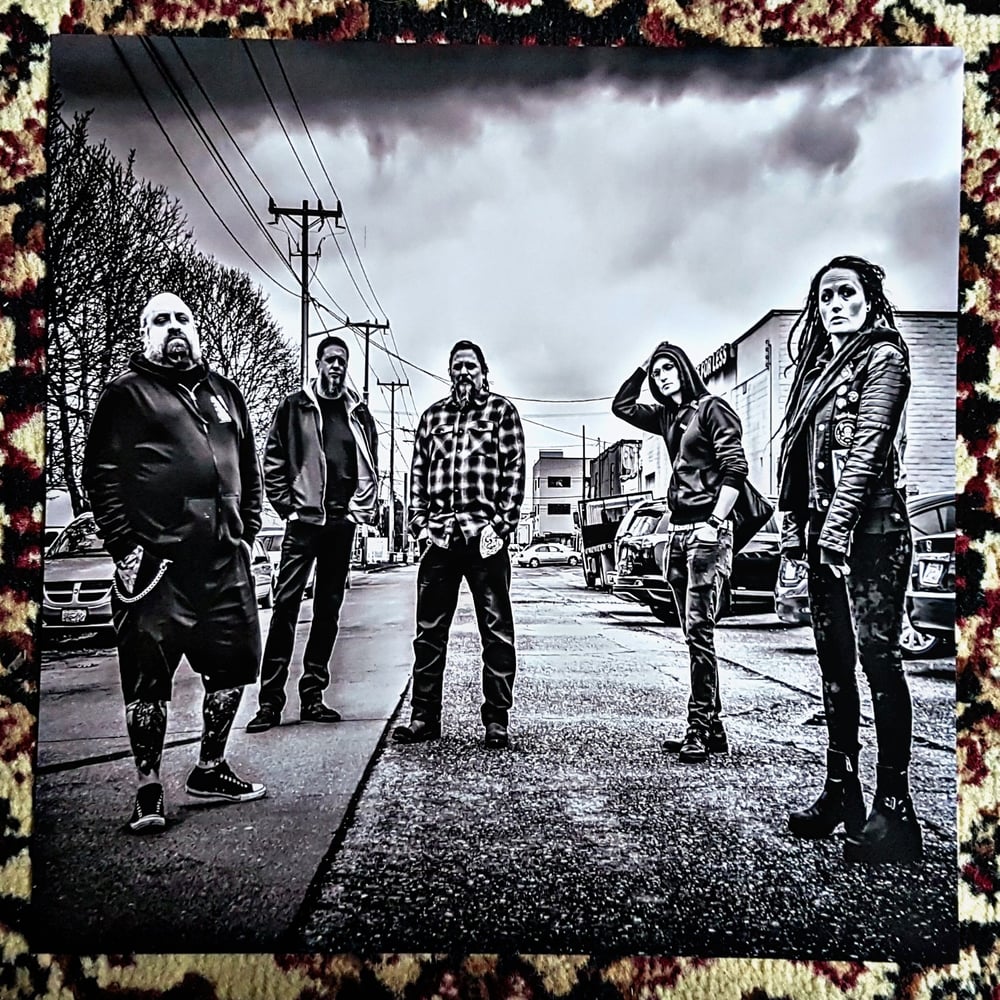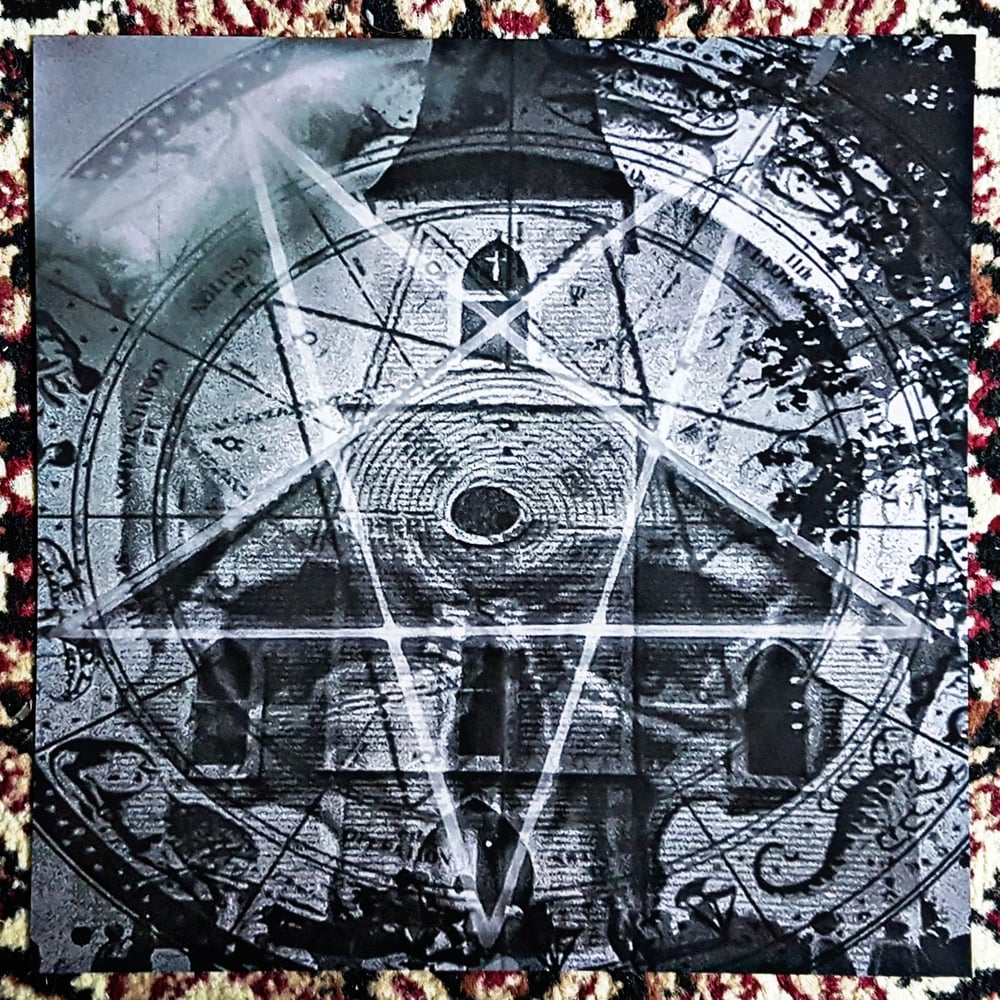 Official release date November 15th 2019
DHU EXCLUSIVE PRESS
Limited to 66 copies worldwide
Single sleeve w/ 3mm spine
Black Flood inside
Black polylined innersleeve
Double sided full color insert
Housed in a deluxe PVC sleeve
Comes on 180gr Crystal Clear Lathe Cut 12" vinyl
Pressed by Royal Mint Records
*** 7 COPIES LEFT ***
Side A:
A1. Cycles of the Damned
A2. Those Left Behind
Side B:
B1. A Time To Survive
B2. The Last Transmission
Produced, Engineered, Mixed, and Mastered by Tad Doyle
at Witch Ape Studio (Seattle, WA)
David Krone: guitars, vocals
Mike Lee: bass, vocals
Keith Greer: drums
Saijo Burleson: guitars (live)
Mischa Kianne: violins (record)
Brandon Wilder: guitars (record)
Chris Schanz: photography
All songs written and arranged by Cycles of the Damned
PLEASE NOTE: Lathe cut records are cut manually, meaning the drop of the cutting needle is done by hand. They are time consuming to make, which limits the size of the run.
DISCLAIMER: DHU RECORDS SHIPS VINYL OUTSIDE OF THE JACKET EXCLUSIVELY TO PREVENT SEAM SPLITS OR ANY OTHER KIND OF DAMAGE TO MAKE SURE YOUR ORDER ARRIVES SAFELY. ALL ORDERS ARE SECURELY PACKED, HOWEVER, DHU RECORDS CANNOT BE HELD ACCOUNTABLE FOR HOW THE MAILMEN AND WOMEN TREAT YOUR PACKAGE.