Desert Druid and the Acid Caravan ~ The VVitch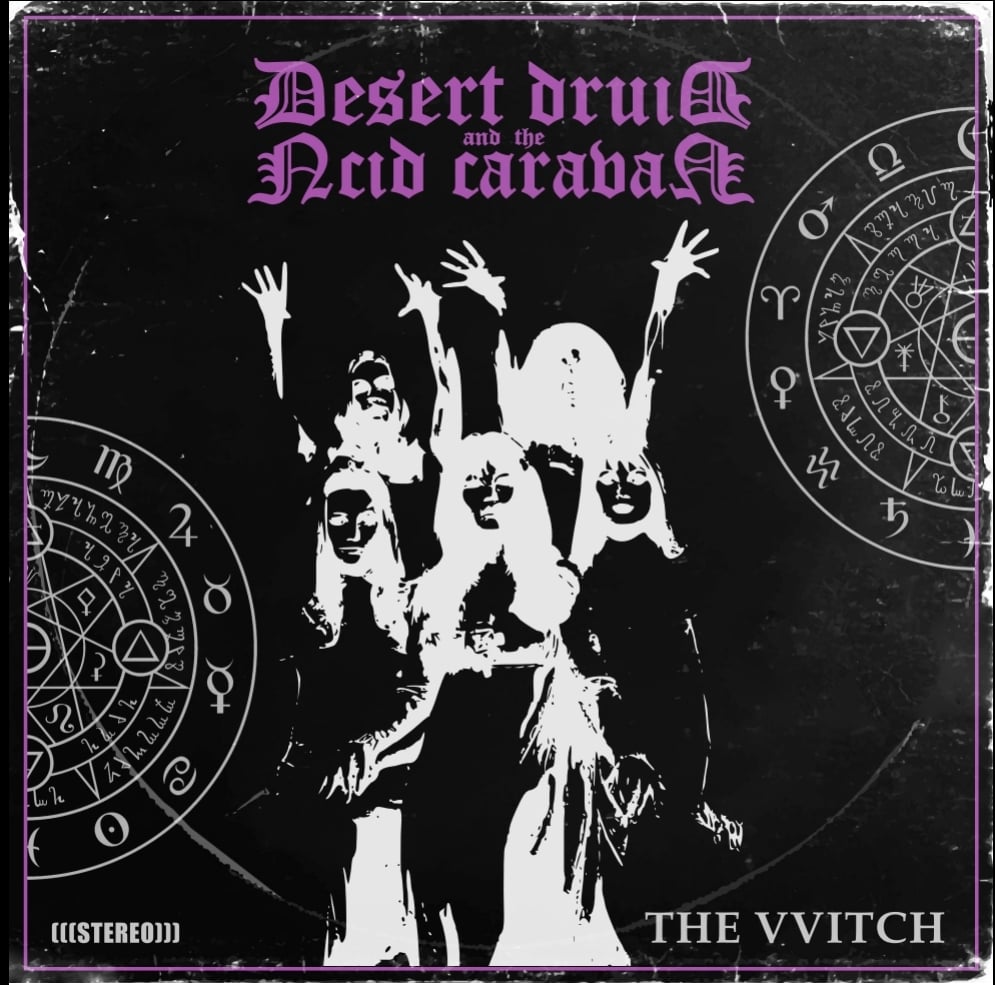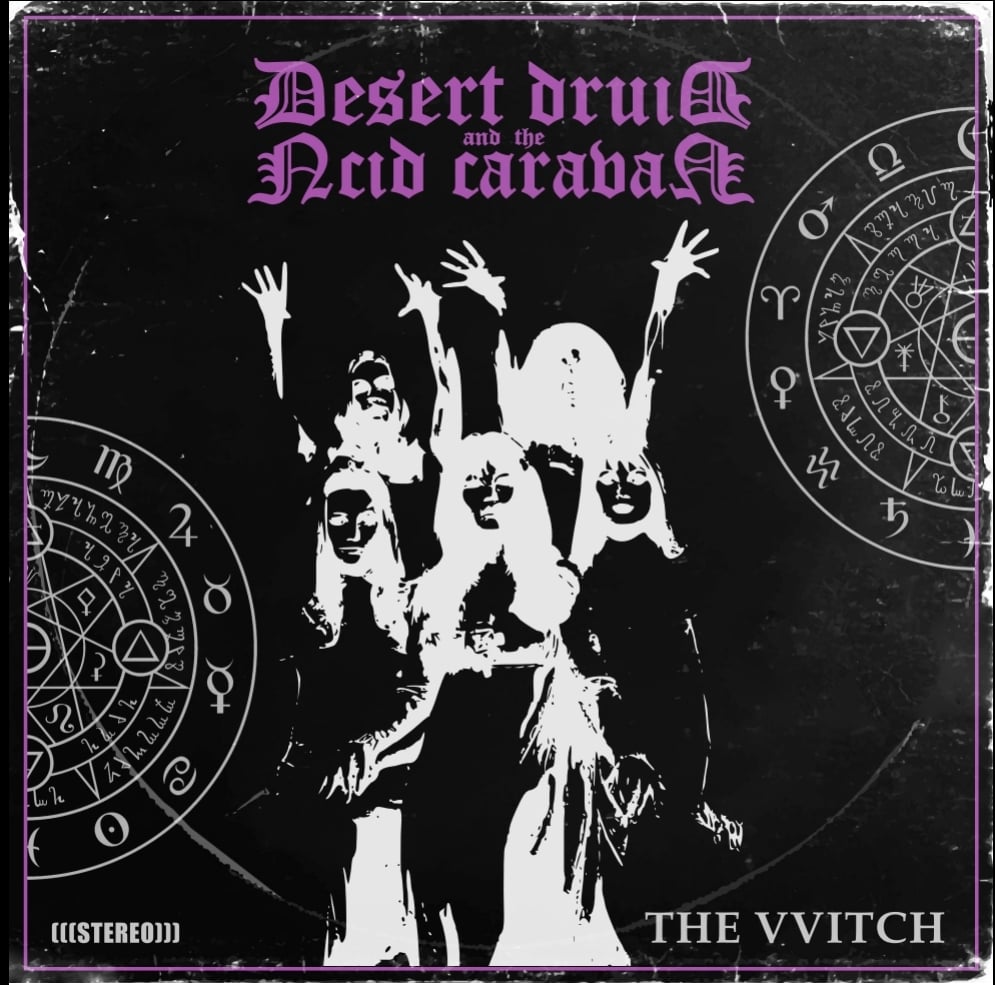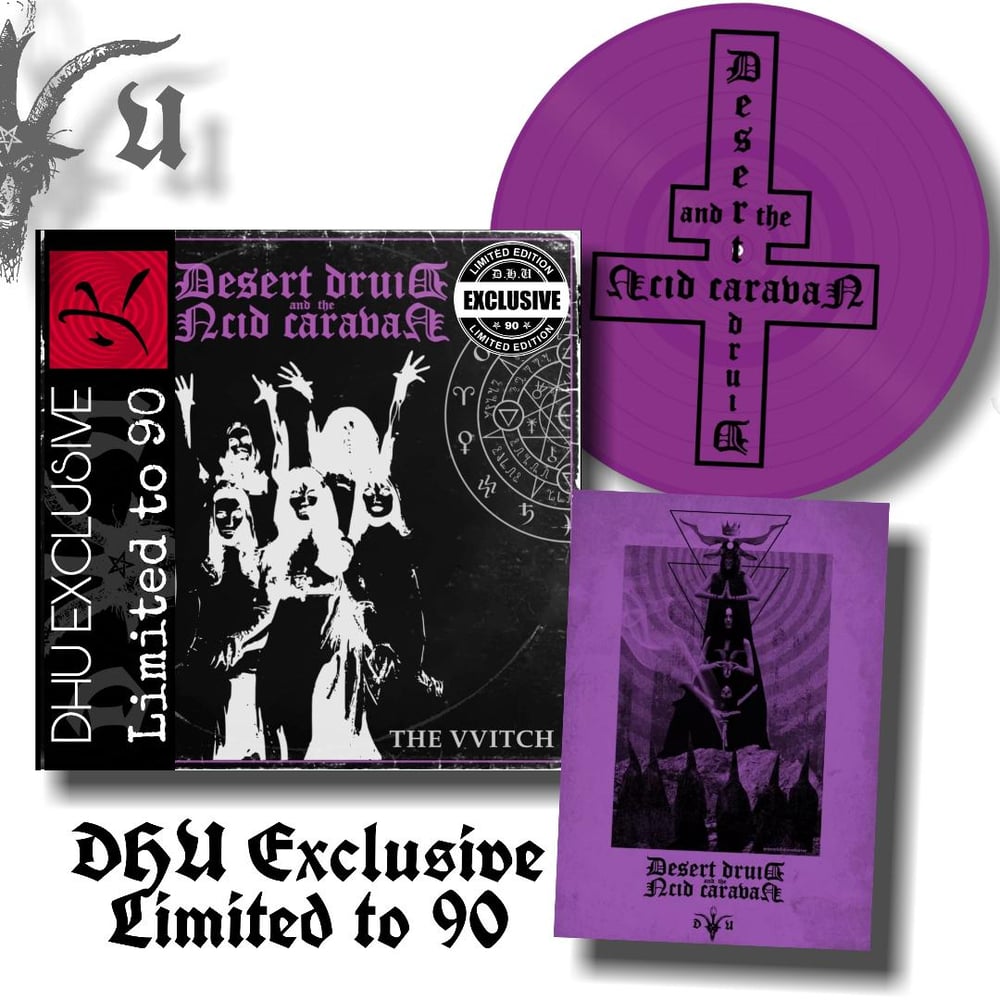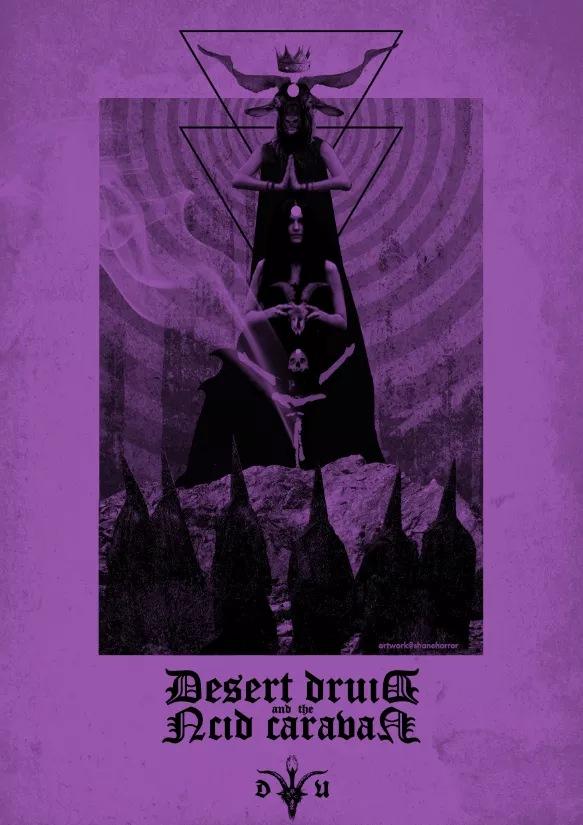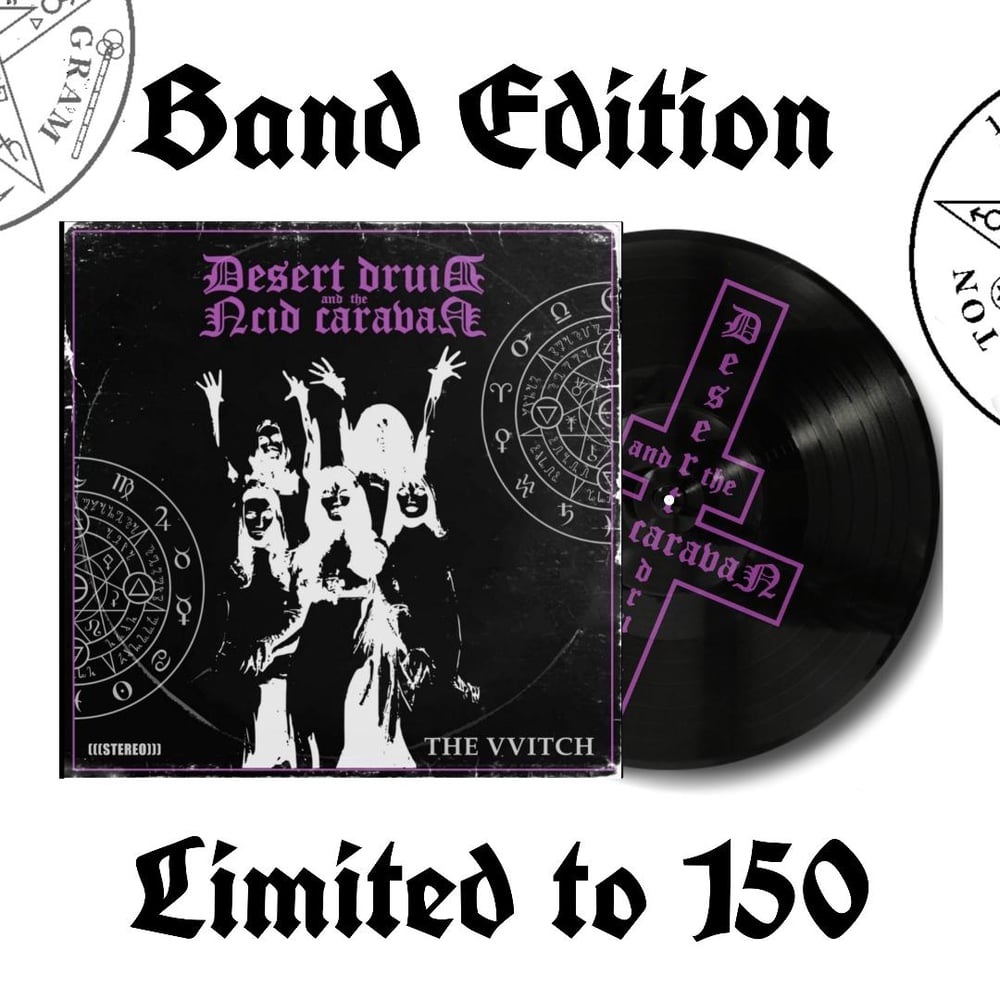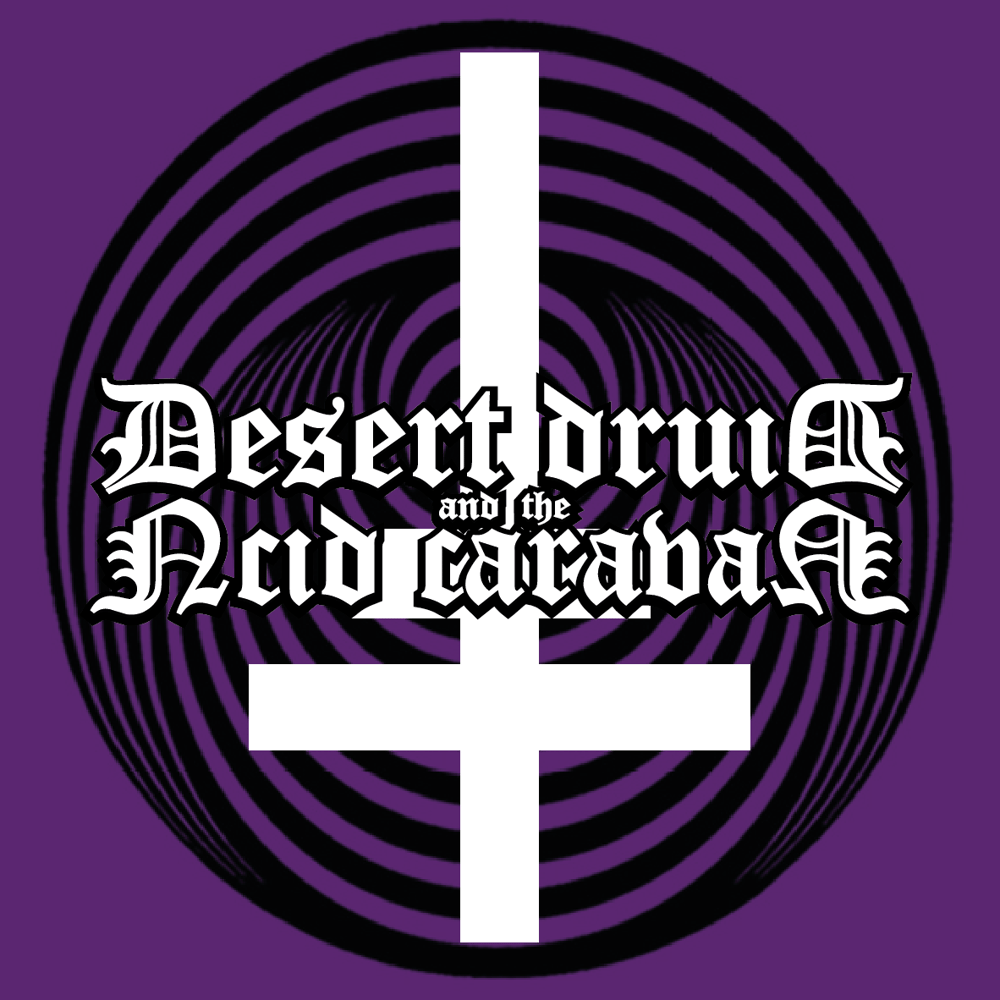 OFFICIAL RELEASE DATE FEBRUARY 25TH 2022
DHU Exclusive
Limited to 90 copies
Single jacket w/ 3mm spine
Full color double sided insert
A3 Shane Horror poster
Black polylined innersleeve
DHU OBI
DHU Excl. sticker
Housed in a re-sealable sleeve
33RPM
Comes on Purple 12" vinyl w/ Black B side screenprint
*** SOLD OUT ***
Band Edition
Limited to 150 copies
Single jacket w/ 3mm spine
Full color double sided insert
Black polylined innersleeve
Housed in a re-sealable sleeve
33RPM
Comes on Black 12" vinyl w/ Purple B side screenprint
Side A:
A1. The VVitch
A2. Total Madness
A3. Mistress of Black Heart
A4. Witching Hour
Side B:
Screen print
Artwork by Robert Black & Desert Druid and the Acid Caravan
Layout by Shane Horror
Mastered for vinyl by Tony Reed at HeavyHead Recording Co.
"4 tracks inspired by Horror Movies, Occultism, Witchcraft & Blood."
"A superb mix of proto-doom and occult rock from Brazil enhanced by a production that has a retro vibe and makes it sound like something that was originally released in the early 70's and only rediscovered recently." -- FDJ @ Desert Psychlist
DISCLAIMER: DHU RECORDS SHIPS VINYL OUTSIDE OF THE JACKET EXCLUSIVELY TO PREVENT SEAM SPLITS OR ANY OTHER KIND OF DAMAGE TO MAKE SURE YOUR ORDER ARRIVES SAFELY. ALL ORDERS ARE SECURELY PACKED, HOWEVER, DHU RECORDS CANNOT BE HELD ACCOUNTABLE FOR HOW THE MAILMEN AND WOMEN TREAT YOUR PACKAGE.