Sonic Wolves - S/T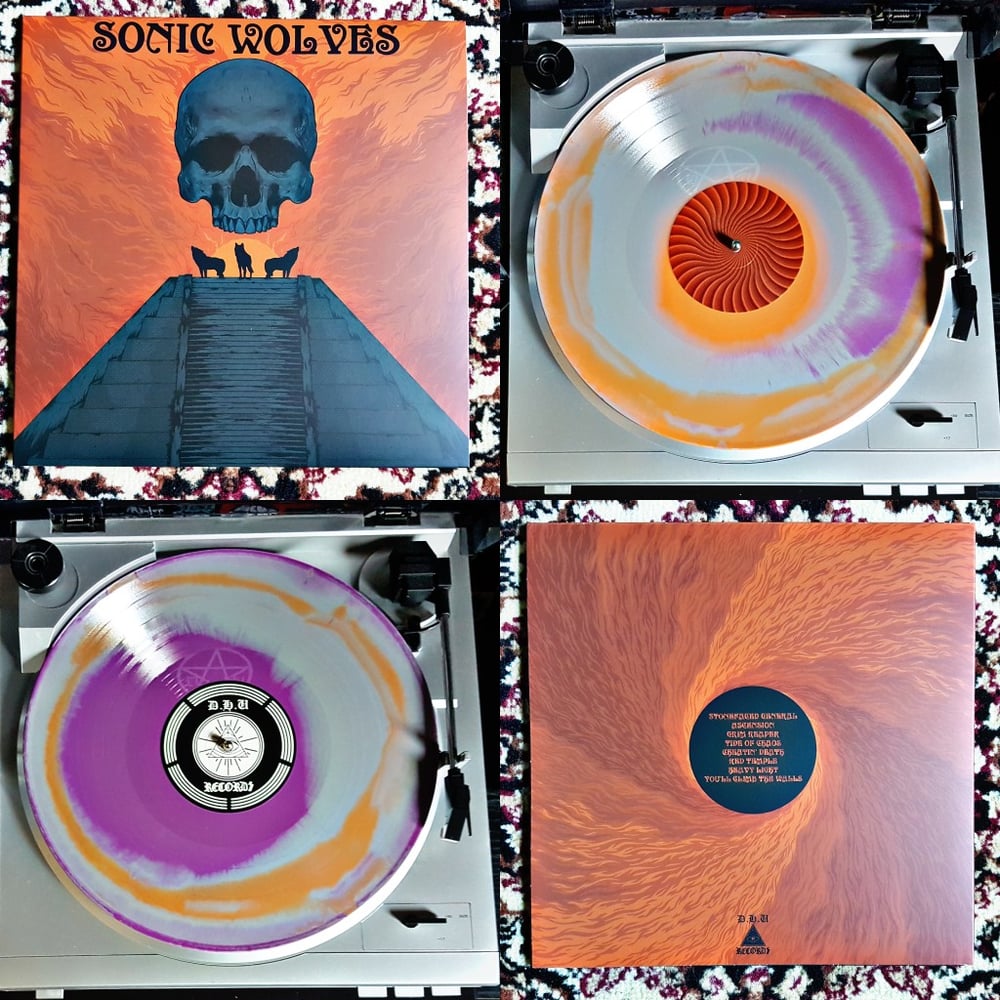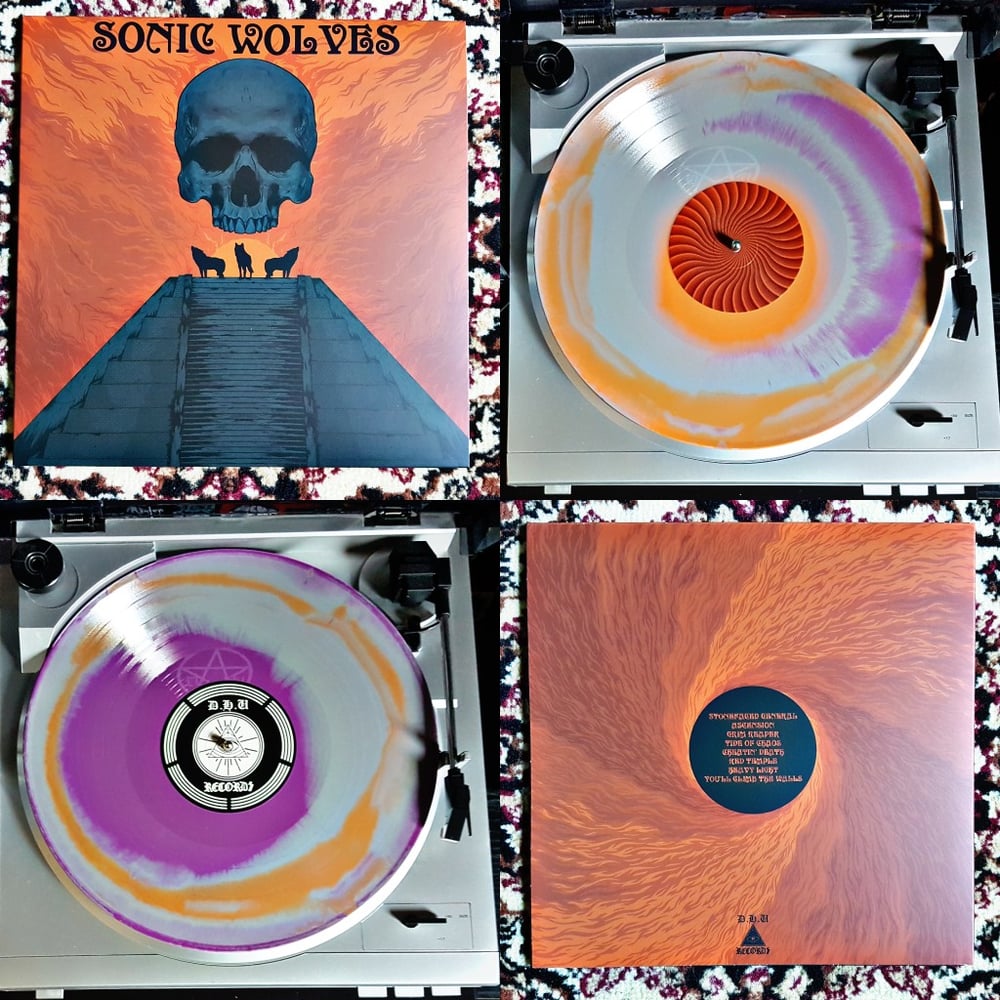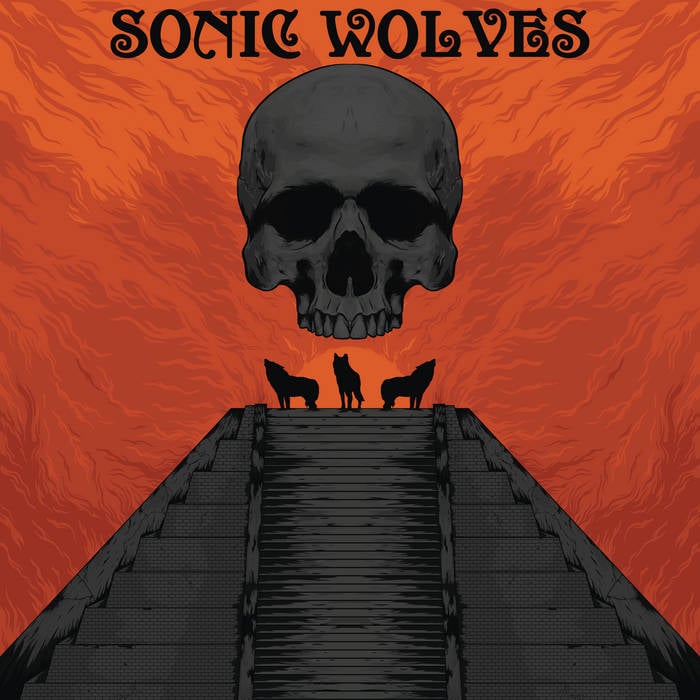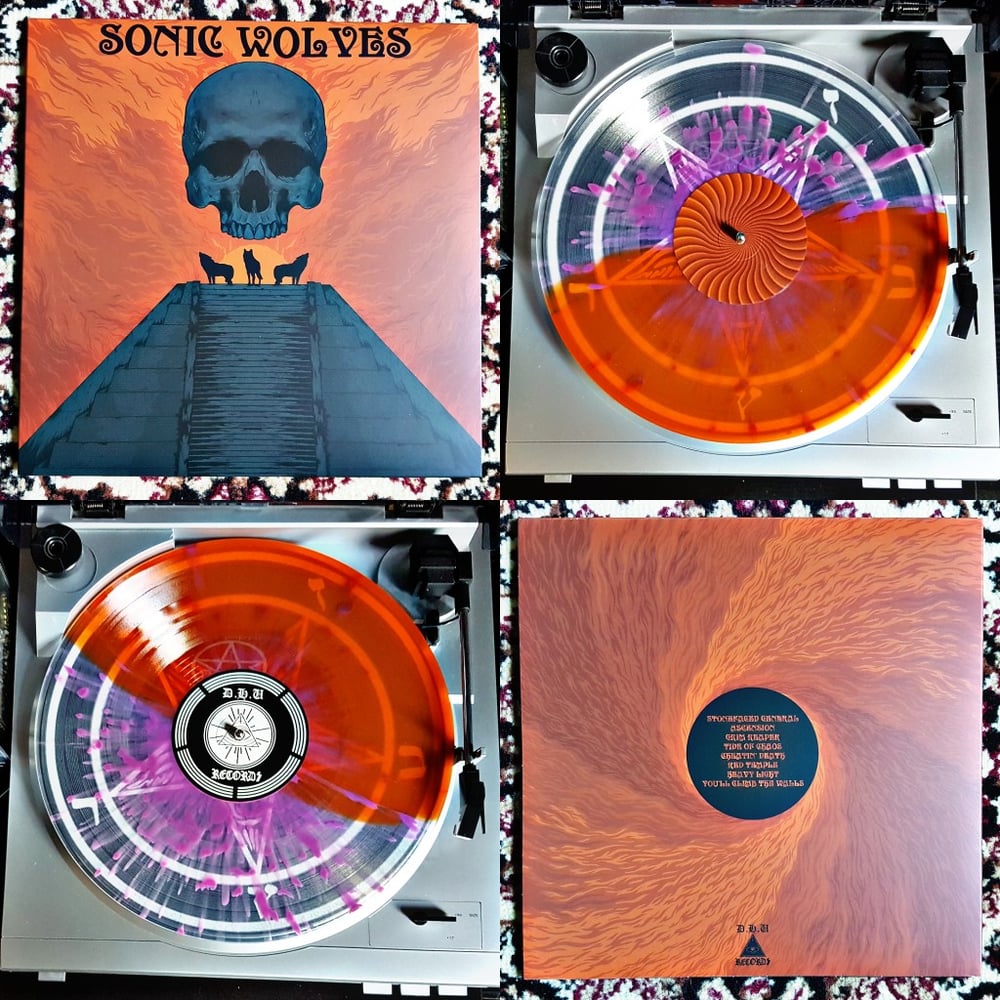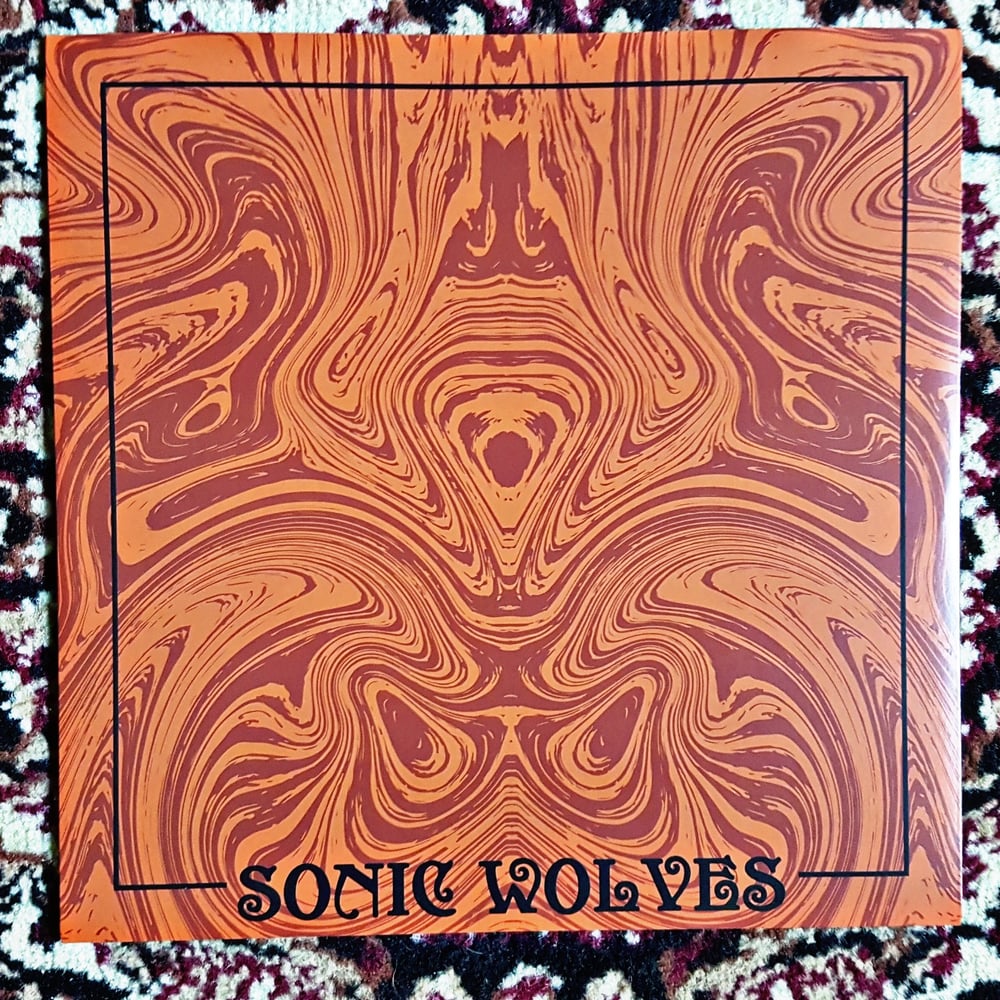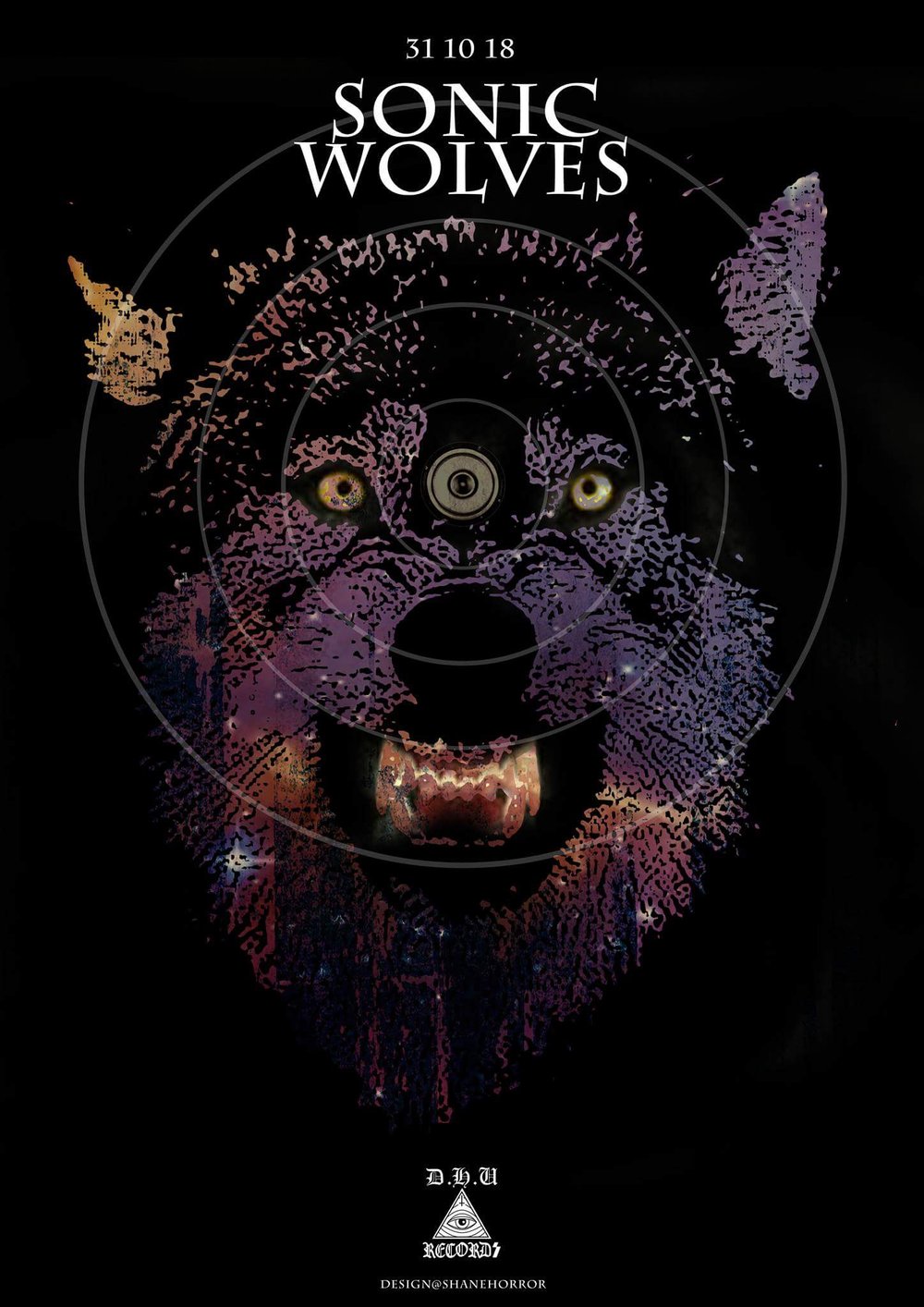 OFFICIAL RELEASE DATE OCTOBER 31ST 2018
HEAVY LIGHT EDITION
DHU EXCLUSIVE
Limited to 90 copies
Single sleeve w/ 3mm spine
Inside flooded in black
Full color double sided inlay
Full color printed innersleeves
NOT NUMBERED
33 RPM
Comes on Half Clear/Half Orange w/ Heavy Purple Splatter 12" vinyl
*** SOLD OUT ***
STONE FACED EDITION
Limited to 150 copies
Single sleeve w/ 3mm spine
Inside flooded in black
Full color double sided inlay
Full color printed innersleeves
33 RPM
Comes on 3 color Aside/Bside Orange/Purple/Grey 12" vinyl
*** 14 COPIES LEFT ***
Recorded and mixed at Trai Studio in Inzago (MI), Italy
Produced by Femore Prod., mastering by Fabio Intraina.
Guitar parts by Mr.Diniz.
All songs are composed by K.Vigil and Vita, except for Stone Faced General and Cheatin' Death composed by K.Vigil, Vita and Mr.Diniz
All lyrics by K.Vigil and Vita
Album Artwork by Diogo Soares
Side A:
A1. Stonefaced General
A2.Ascension
A3. Grim Reaper
A4. Tide of Chaos
Side B:
B1. Cheating Death
B2. Red Temple
B3. You'll Climb the Walls
B4. Heavy Light
"What is ridiculously clear is they have an uncanny talent of weaving in and out of seventies riffs and grooves, slowing it down and then suddenly hitting it heavy once more without warning – no one trick pony here. Together, with Kayt's soaring vocals, she is the perfect banshee that compliments this haunted space they occupy." -- Black Sunday Magazine
DISCLAIMER: DHU RECORDS SHIPS VINYL OUTSIDE OF THE JACKET EXCLUSIVELY TO PREVENT SEAM SPLITS OR ANY OTHER KIND OF DAMAGE TO MAKE SURE YOUR ORDER ARRIVES SAFELY. ALL ORDERS ARE SECURELY PACKED, HOWEVER, DHU RECORDS CANNOT BE HELD ACCOUNTABLE FOR HOW THE MAILMEN AND WOMEN TREAT YOUR PACKAGE.